Regular price
Sale price
$37.99
Unit price
per
Sale
Sold out
Elevate your interior with the elegant Octagon Propagation Shelves in Oak and Mahogany from NookWoodworking, designed to stylishly display and grow your favorite plant cuttings, bringing the beauty of nature into your home or office.
Exquisitely handcrafted from premium oak or mahogany, each plant propagation shelf is fashioned into a distinctive octagon shape, adding a captivating texture and design element to any wall. Finished with a lustrous Danish oil blend infused with linseed and Tung oil, our shelves exude a clean, natural shine while ensuring remarkable durability and longevity.
Our Octagon Propagation Shelves securely hold up to eight glass test tube vases, dependent on shelf size. Each vial, measuring 0.6" by 4", fits snugly within the precisely positioned holes, providing both safety and a stylishly hanging vase display below the shelf. The transparent glass vases serve as perfect vessels for holding your plant cuttings and water, allowing you to witness the captivating beauty of the natural world as your cuttings take root and flourish. 
Whether you're a seasoned plant parent or just beginning your green journey, our Propagation Shelf for Plant Cuttings in Octagon is the perfect addition to your home.
Glass test tube vases are included in purchase.
Installing your Octagon Propagation Shelves is easy with our detailed instructions found here. 
Have a question about shelf sizes? Want to talk plants? Contact David here. 
----------
Octagon Shelf Specifications:
Depth/Width Options: 3", 4", or 5"

Thickness: 7/8"
Number of Stations per Shelf Size:
3": 1 vase

4": 5 vases

5": 8 vases
Vase size: 0.6" × 4"
Note: shelf, vases, anchors, and screws included in purchase.
Share
View full details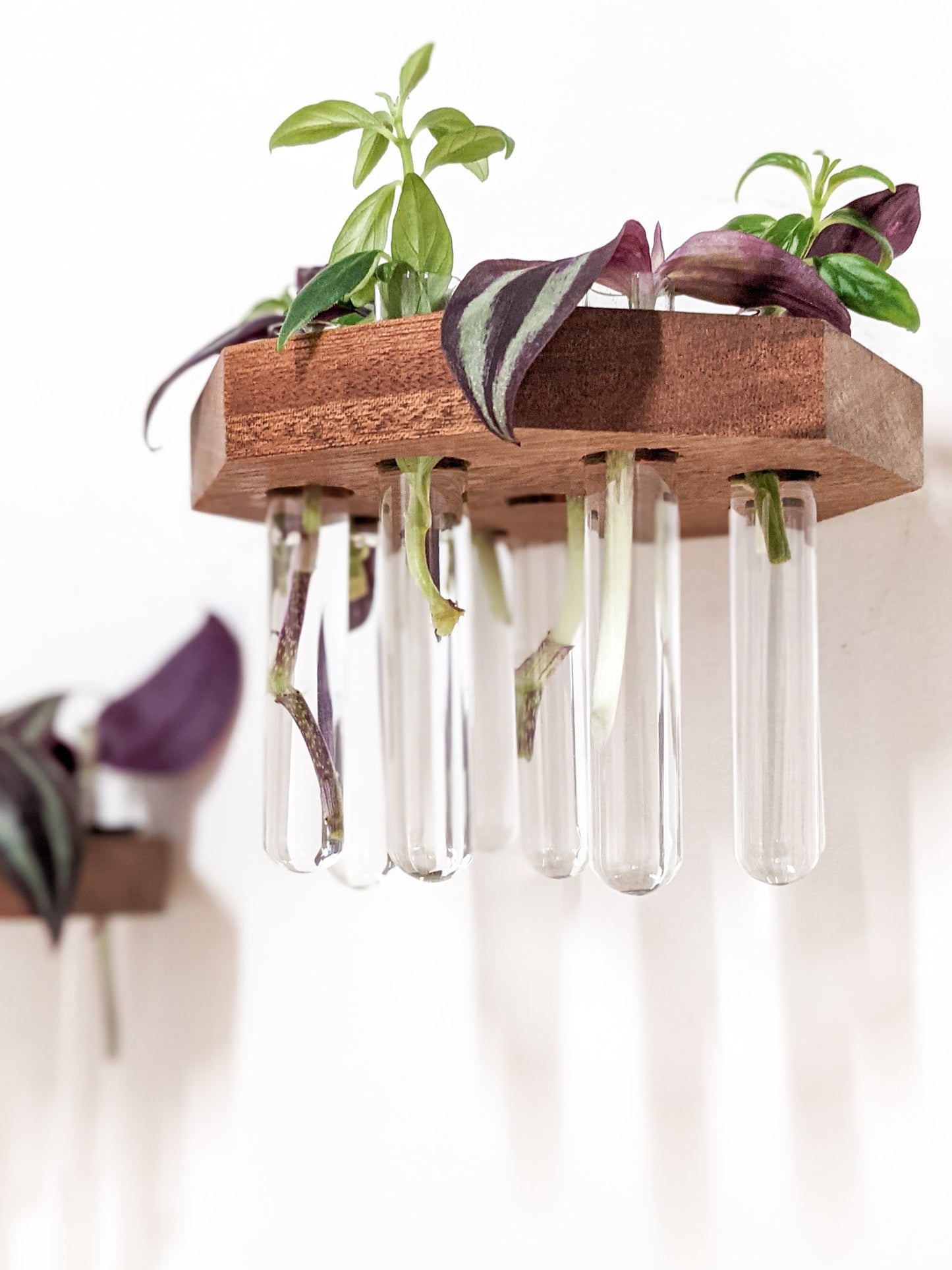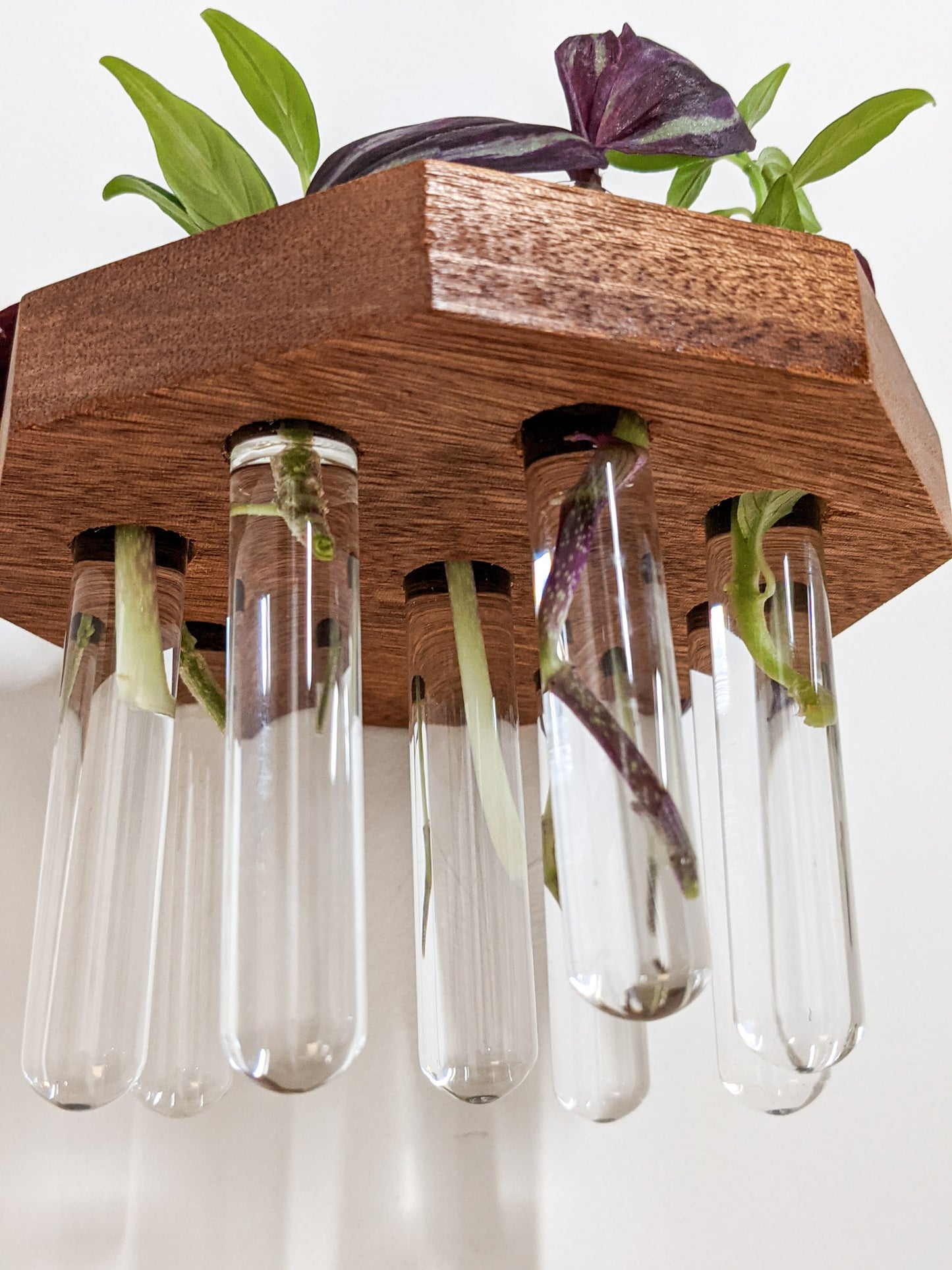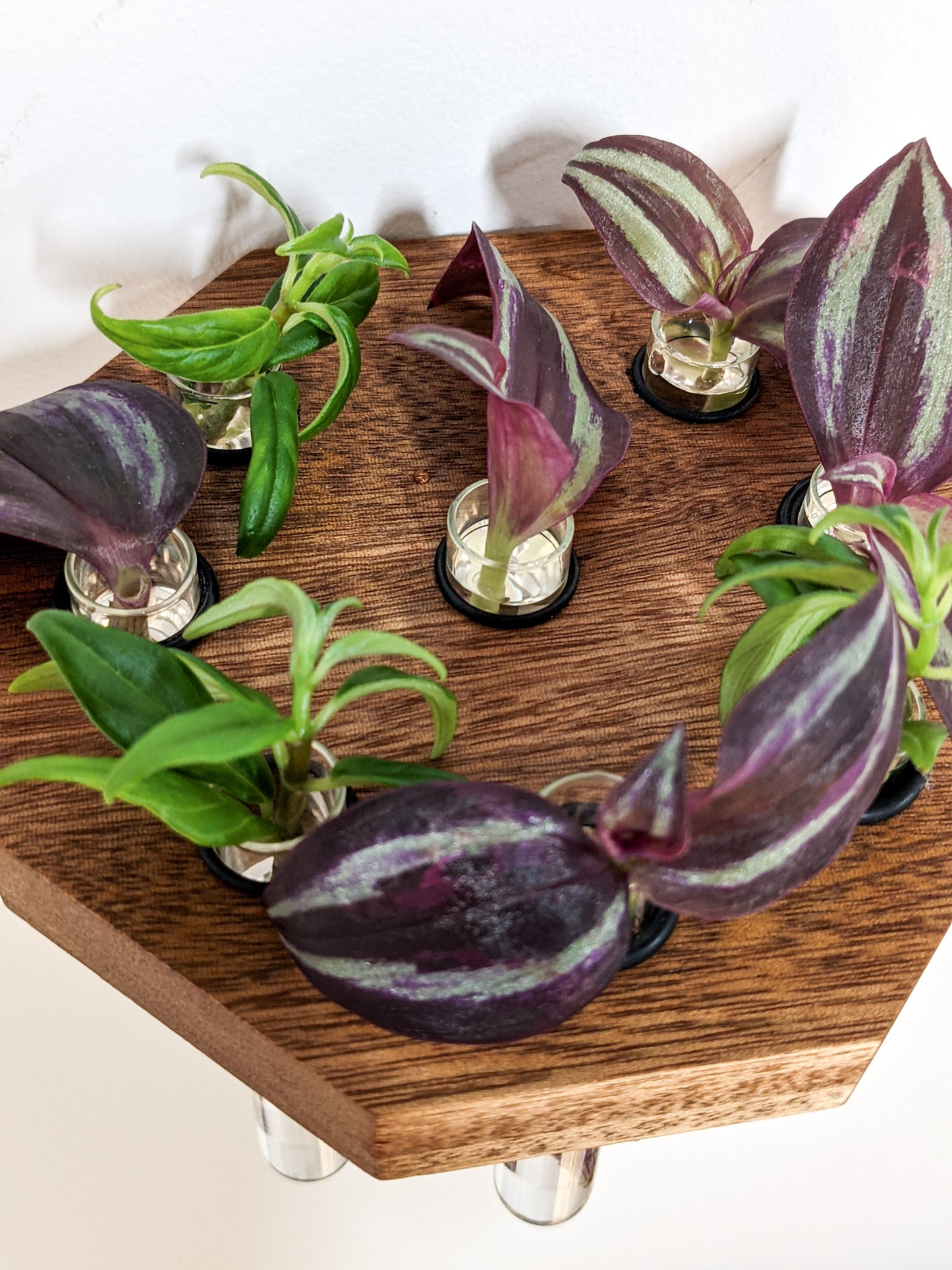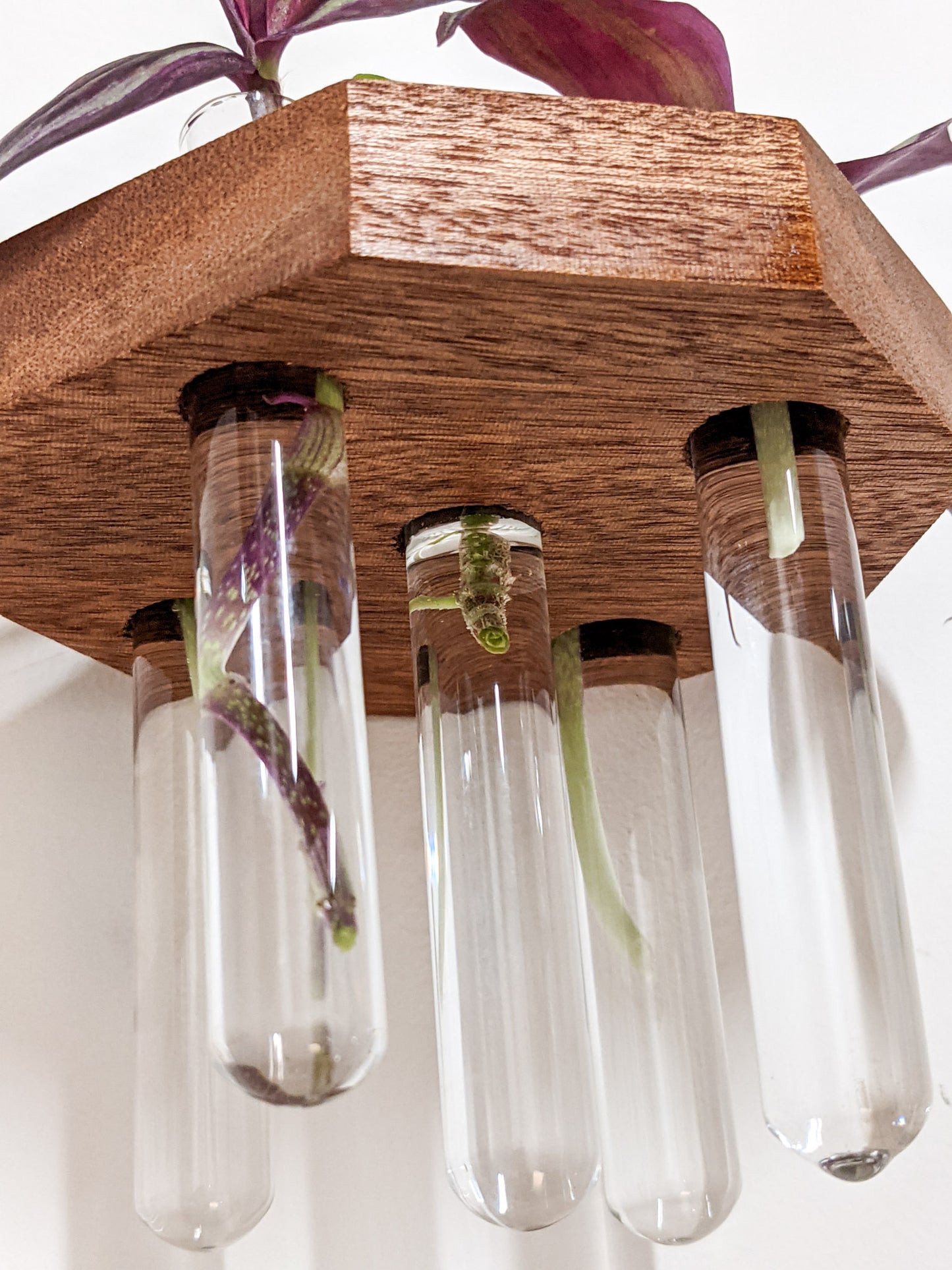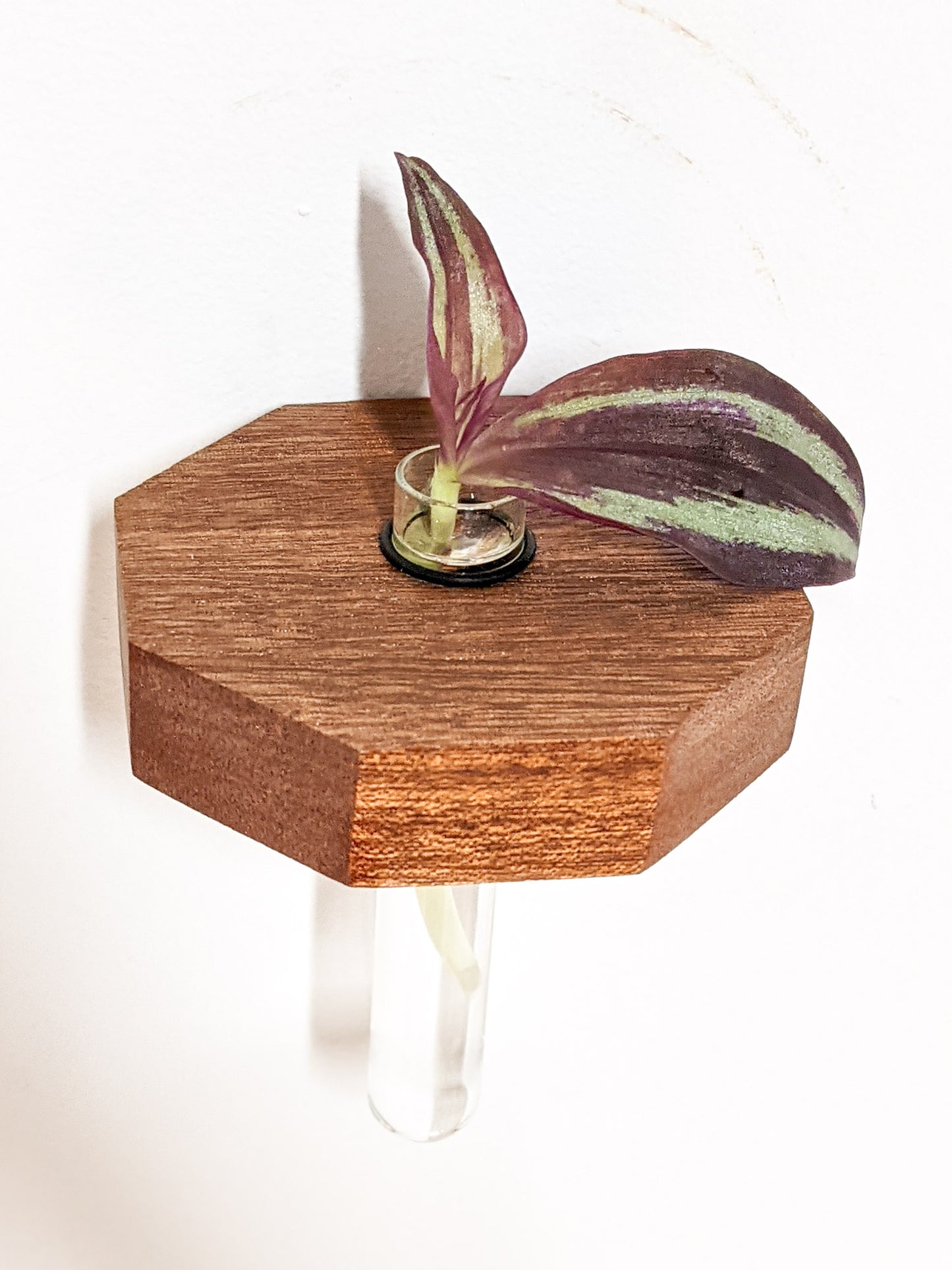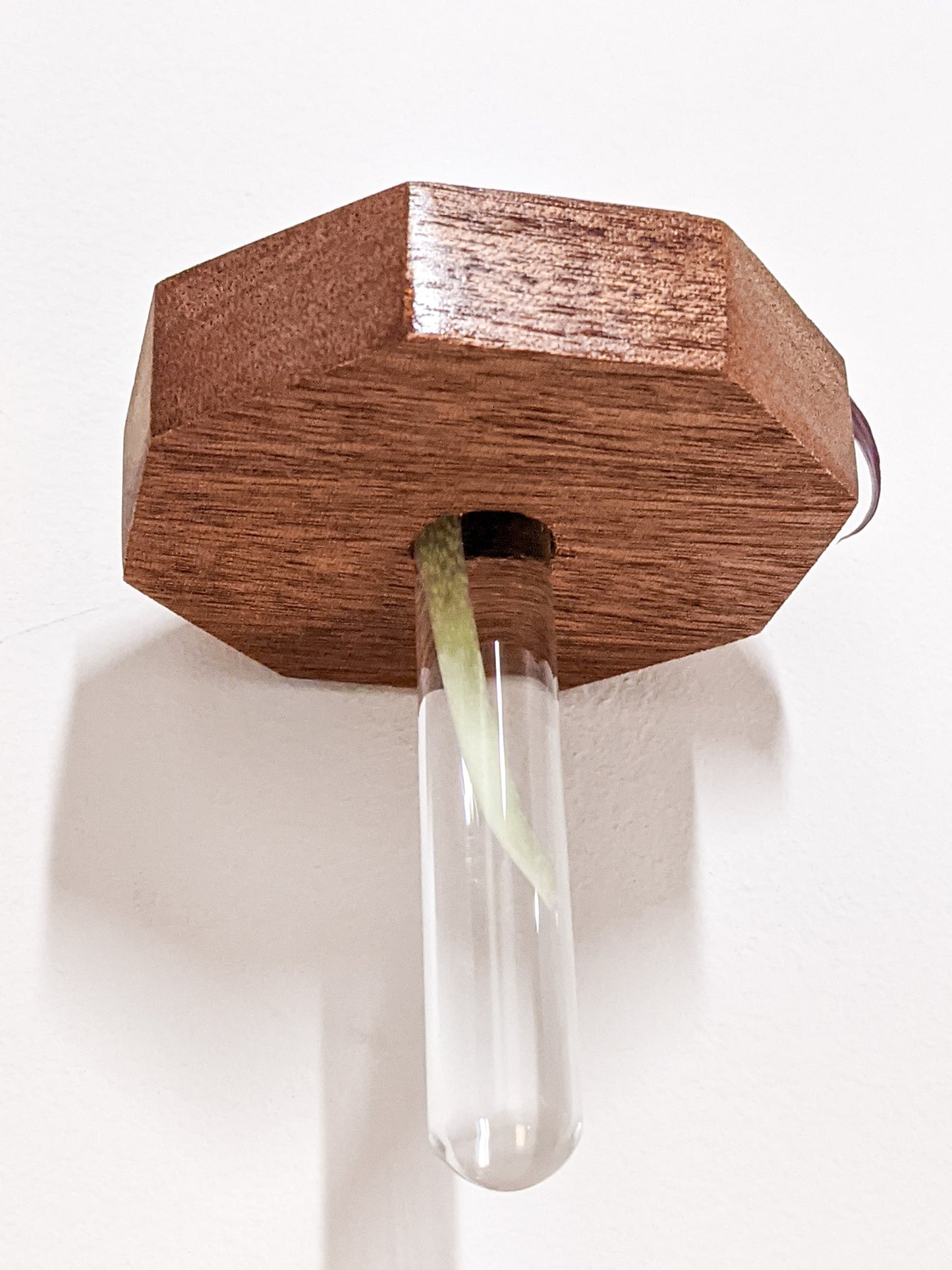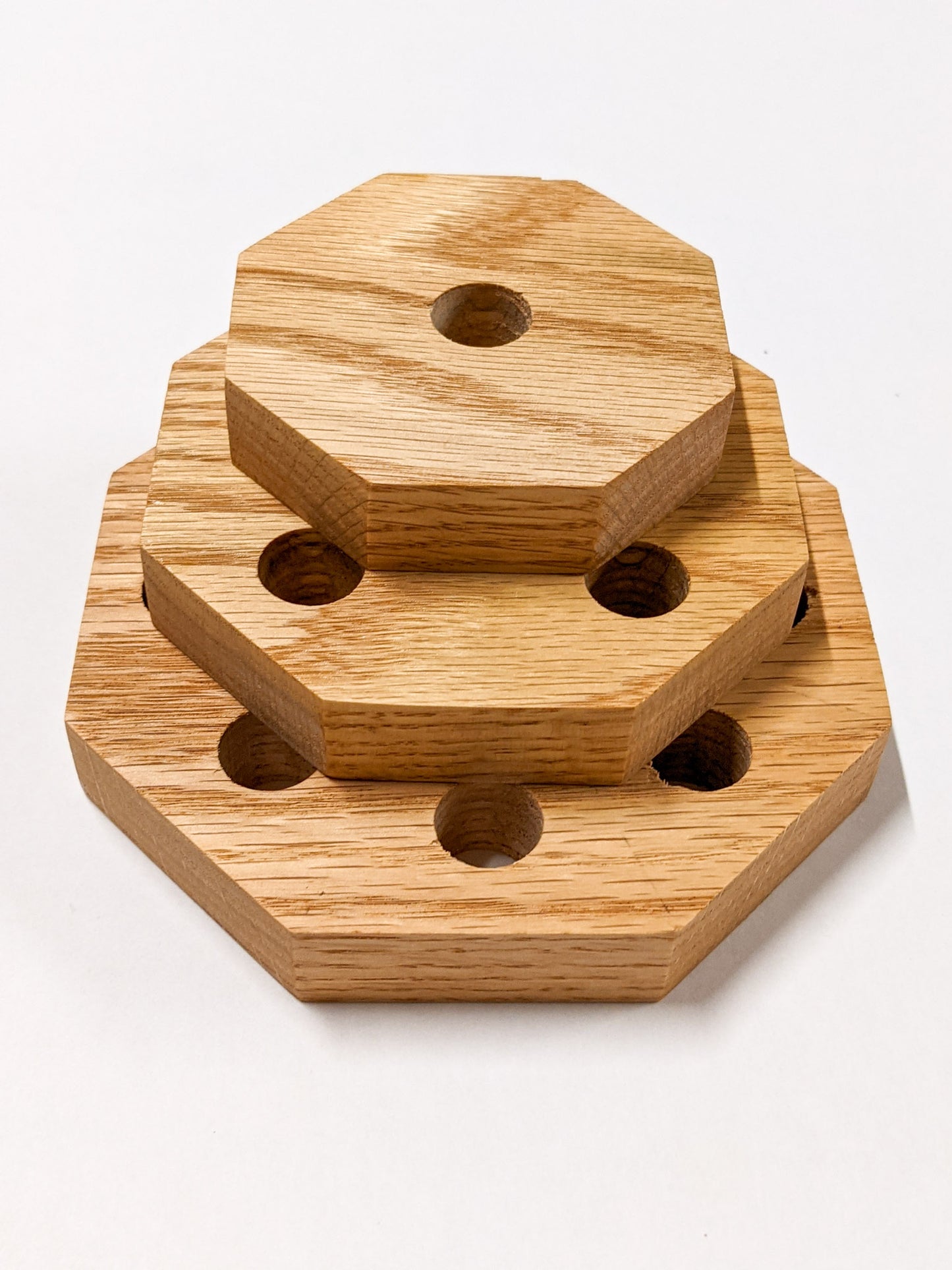 Fast shipping. Great quality