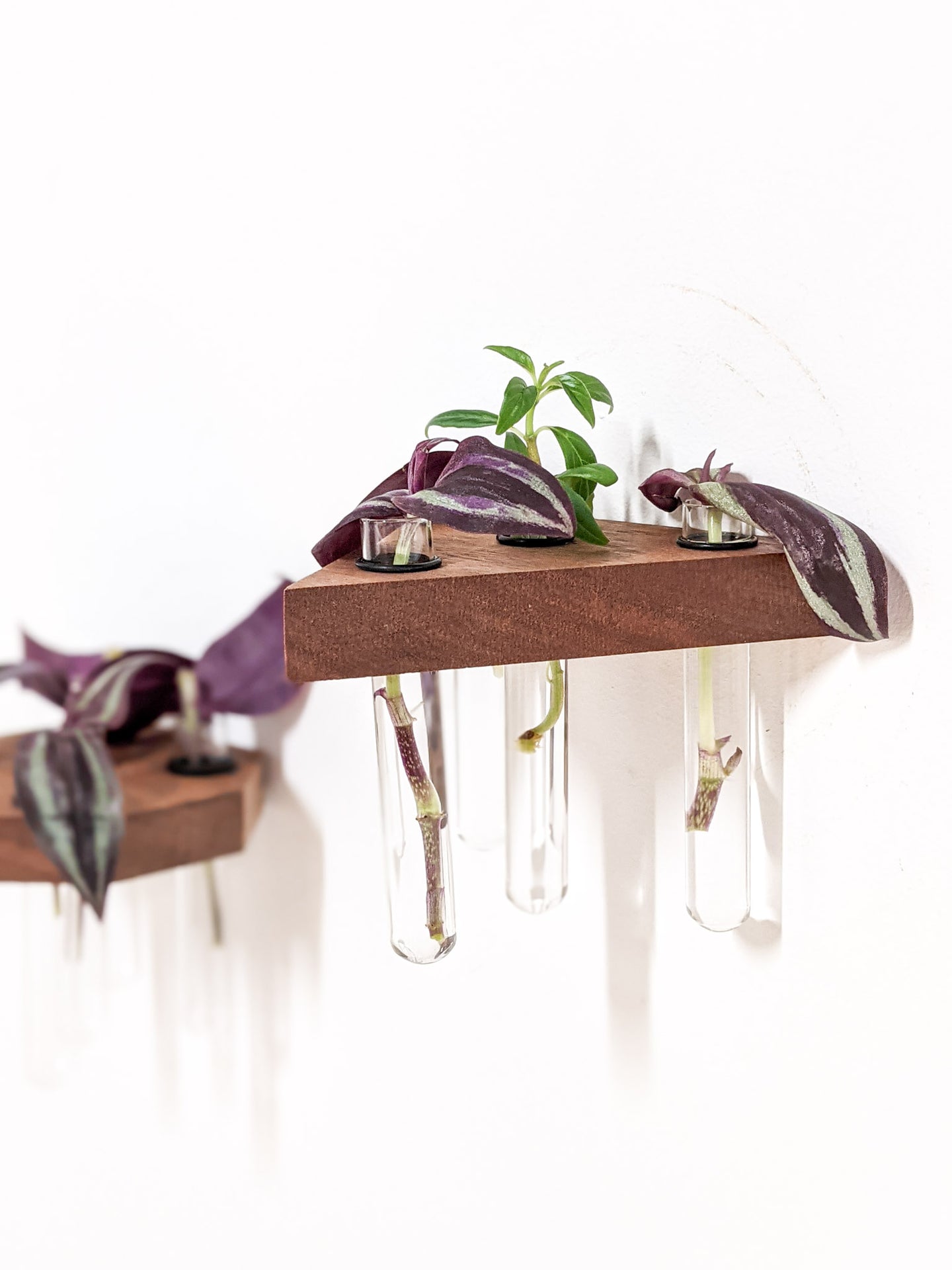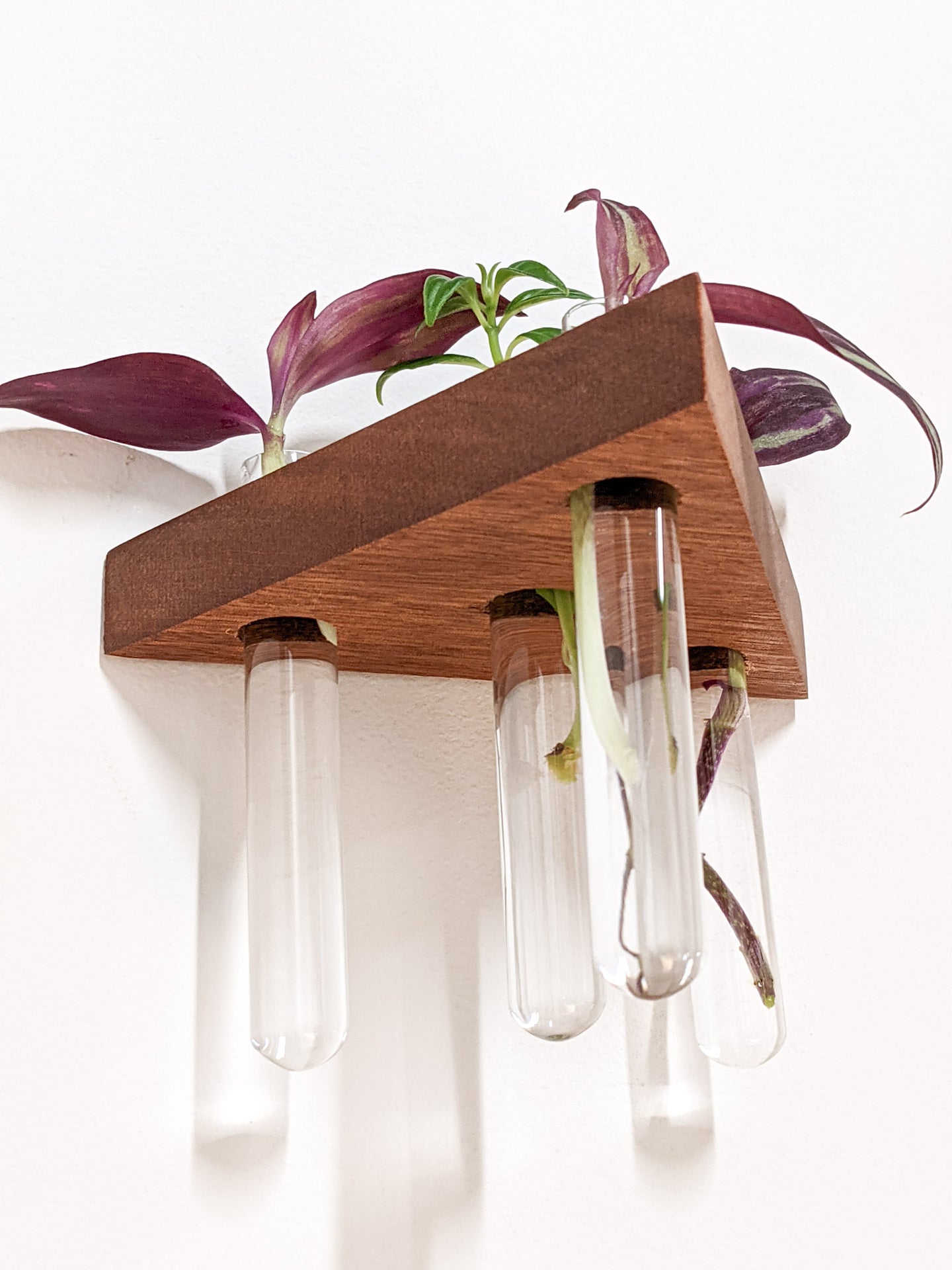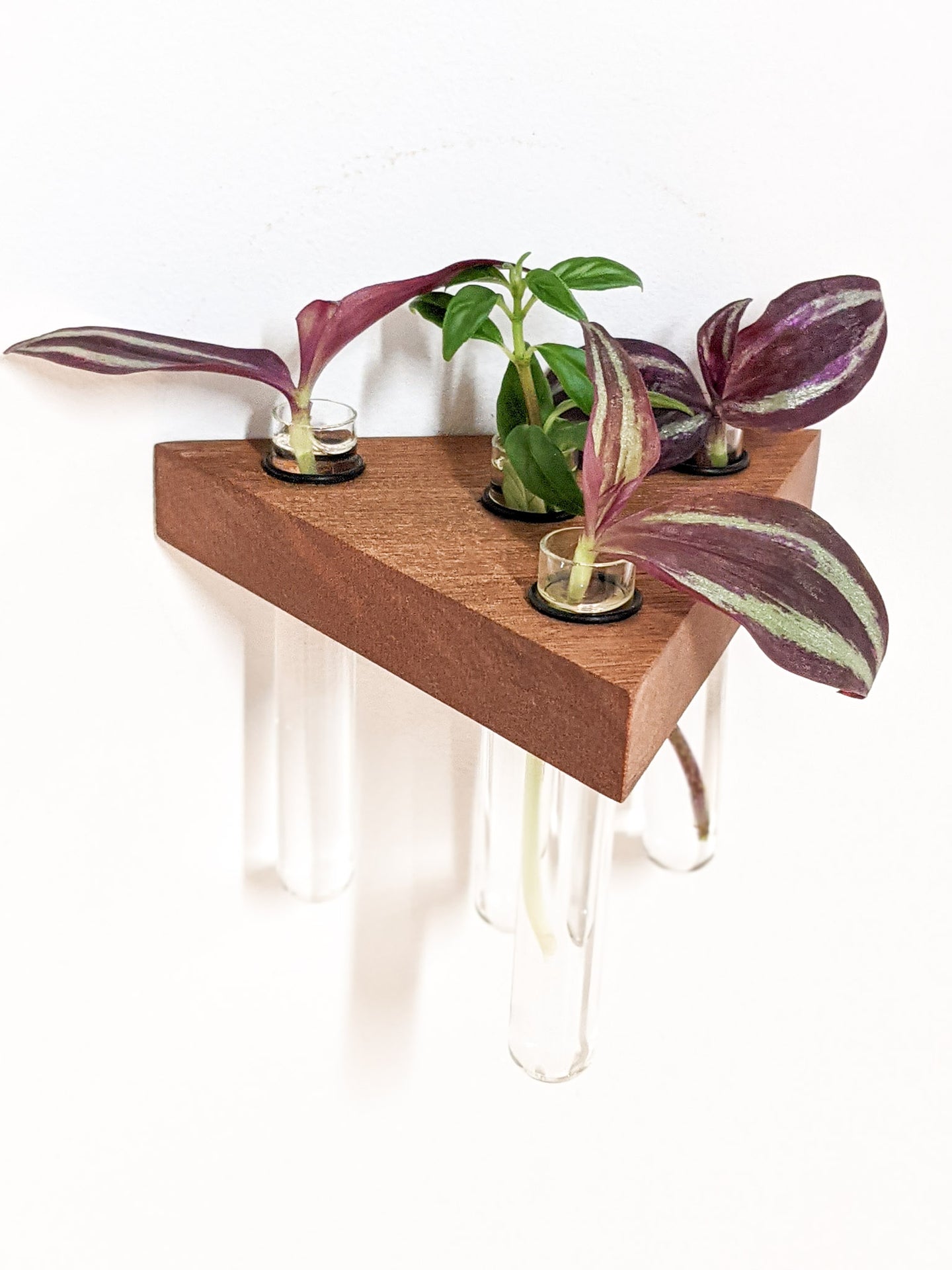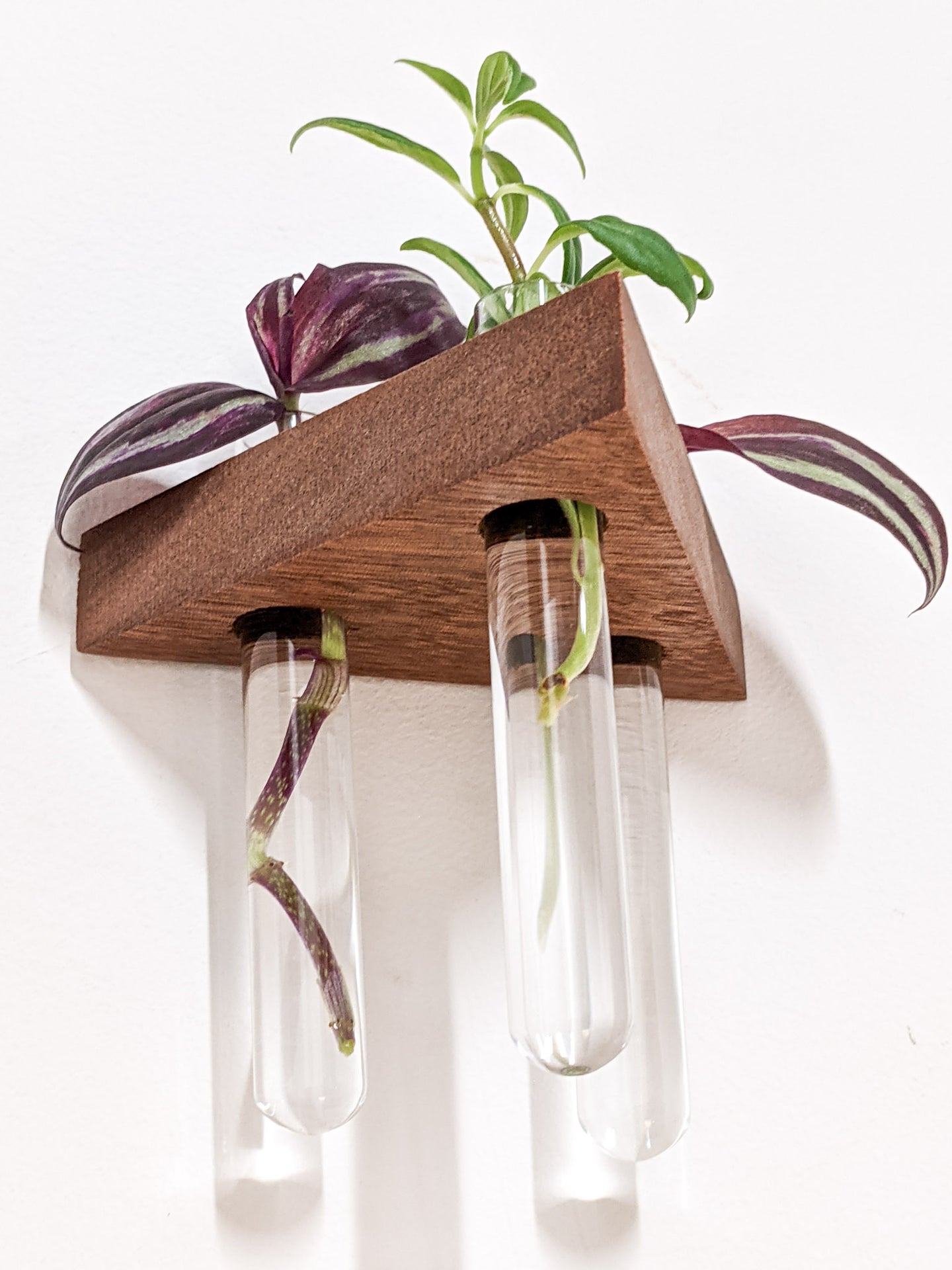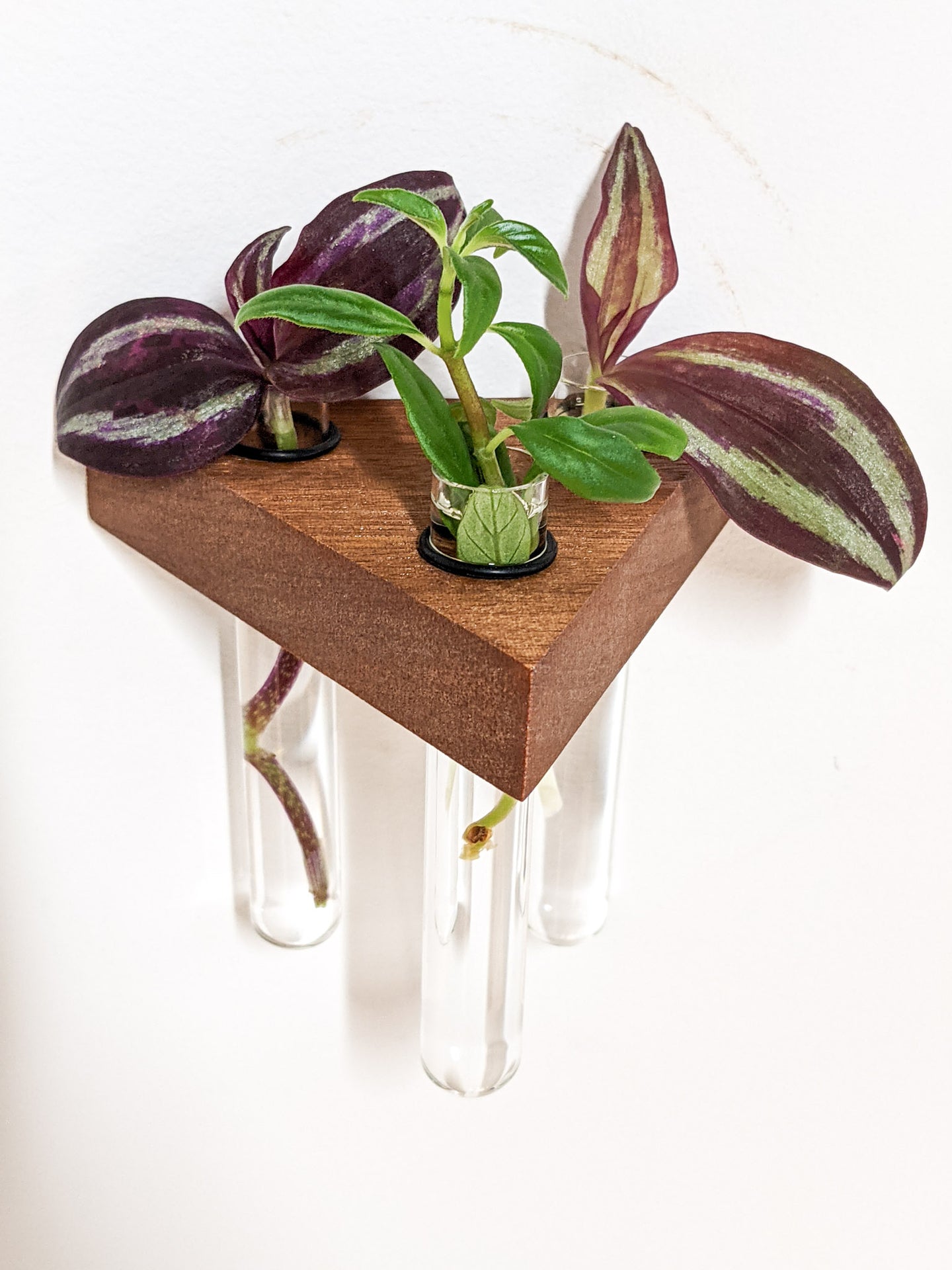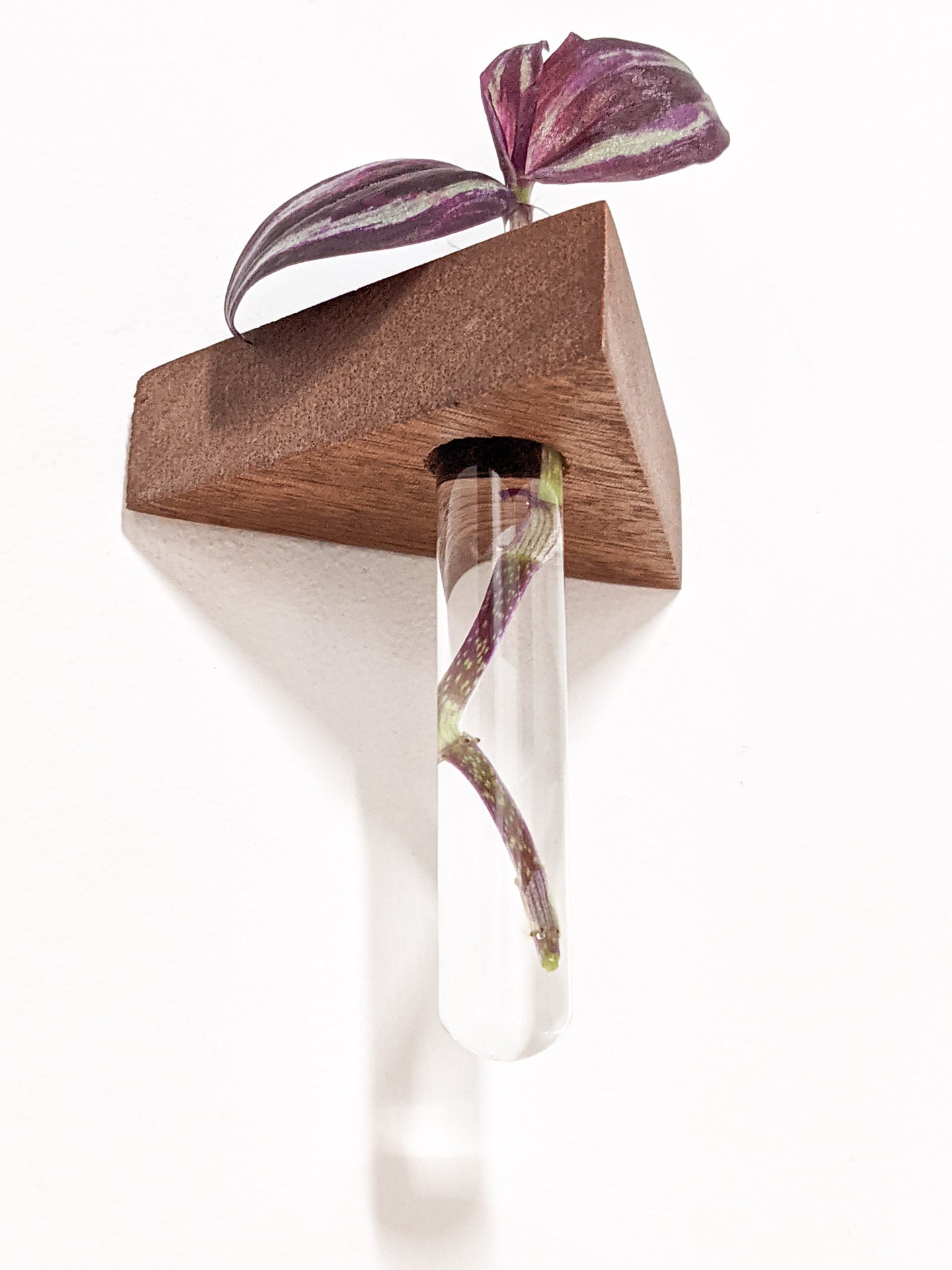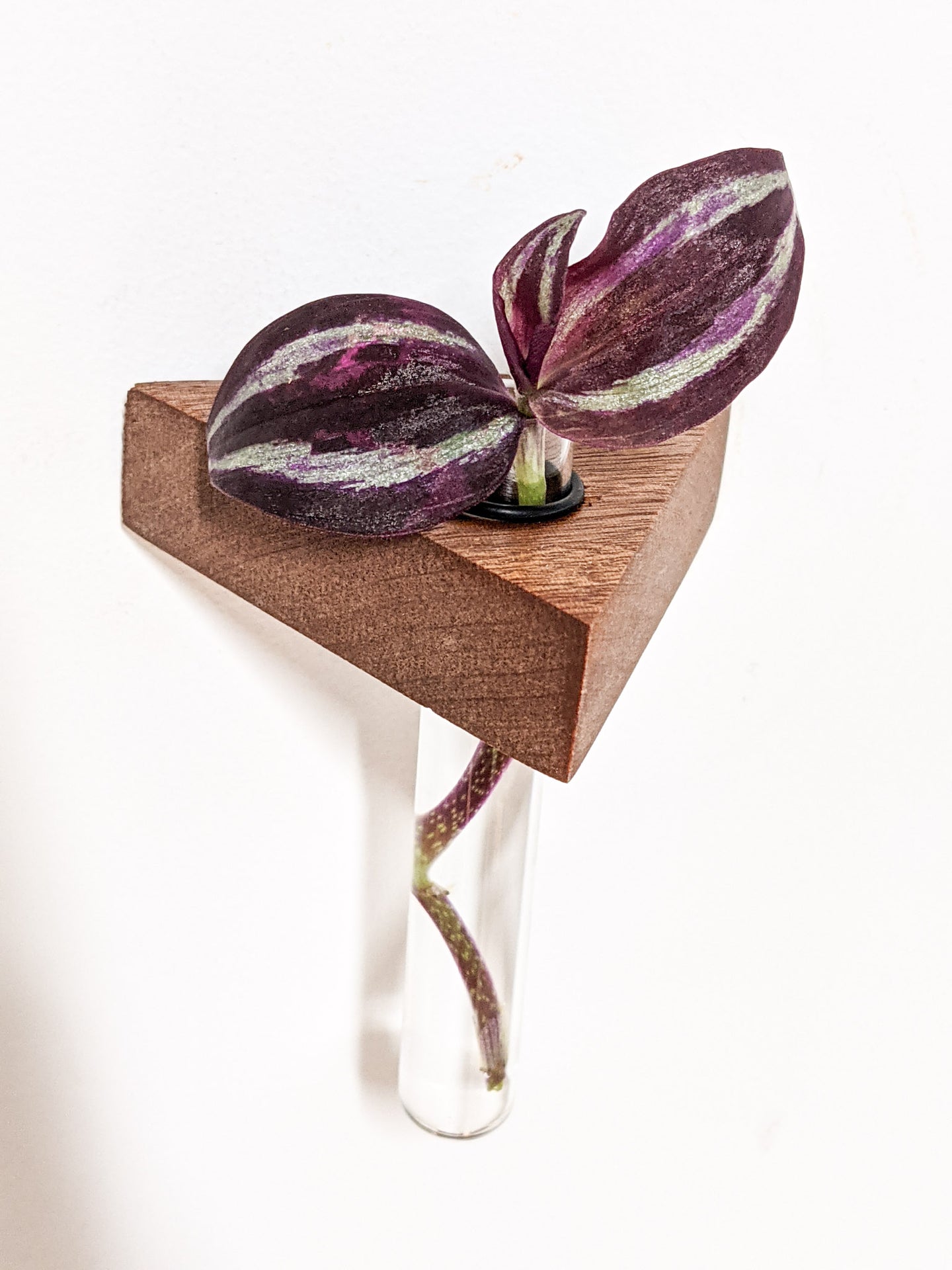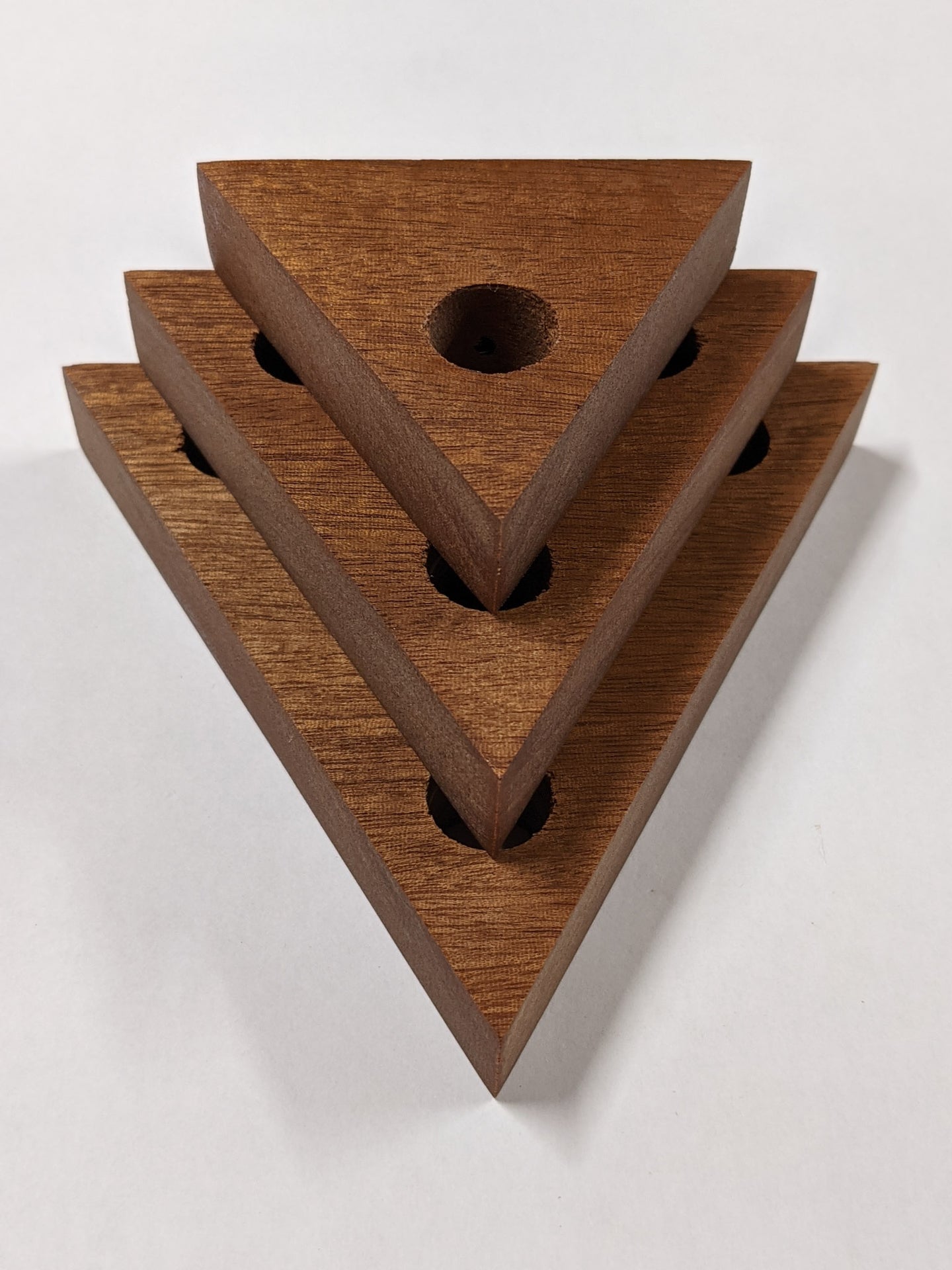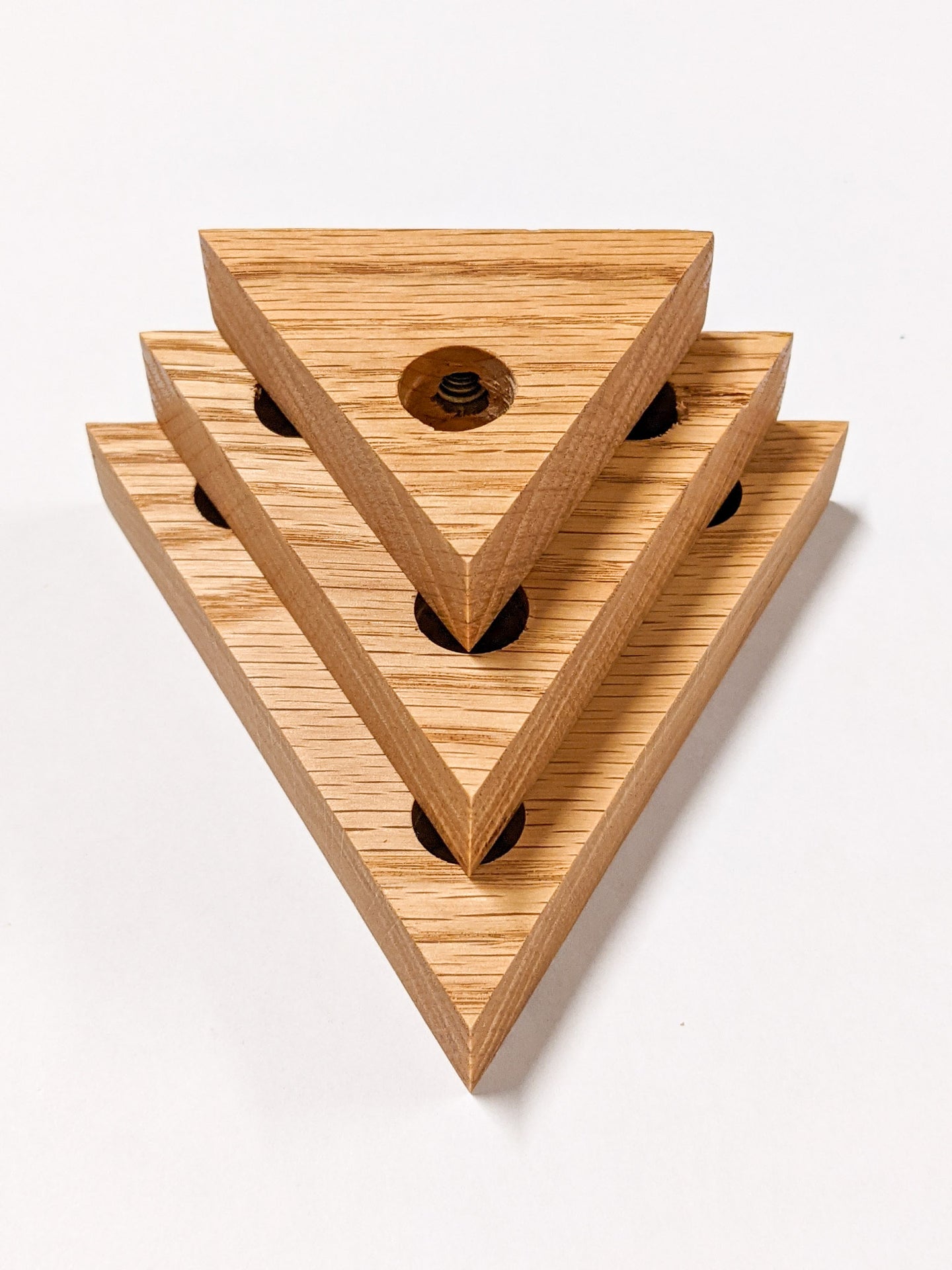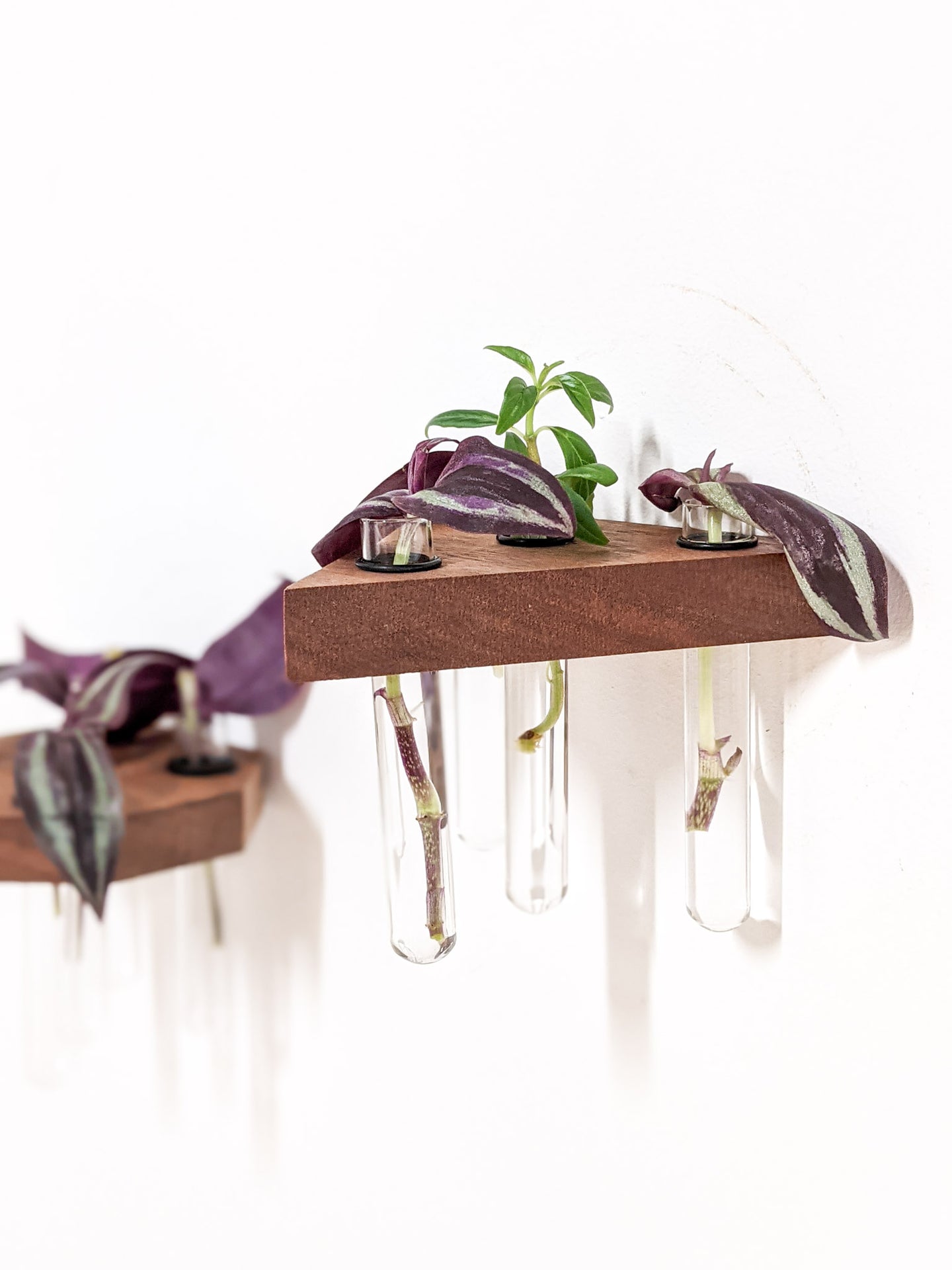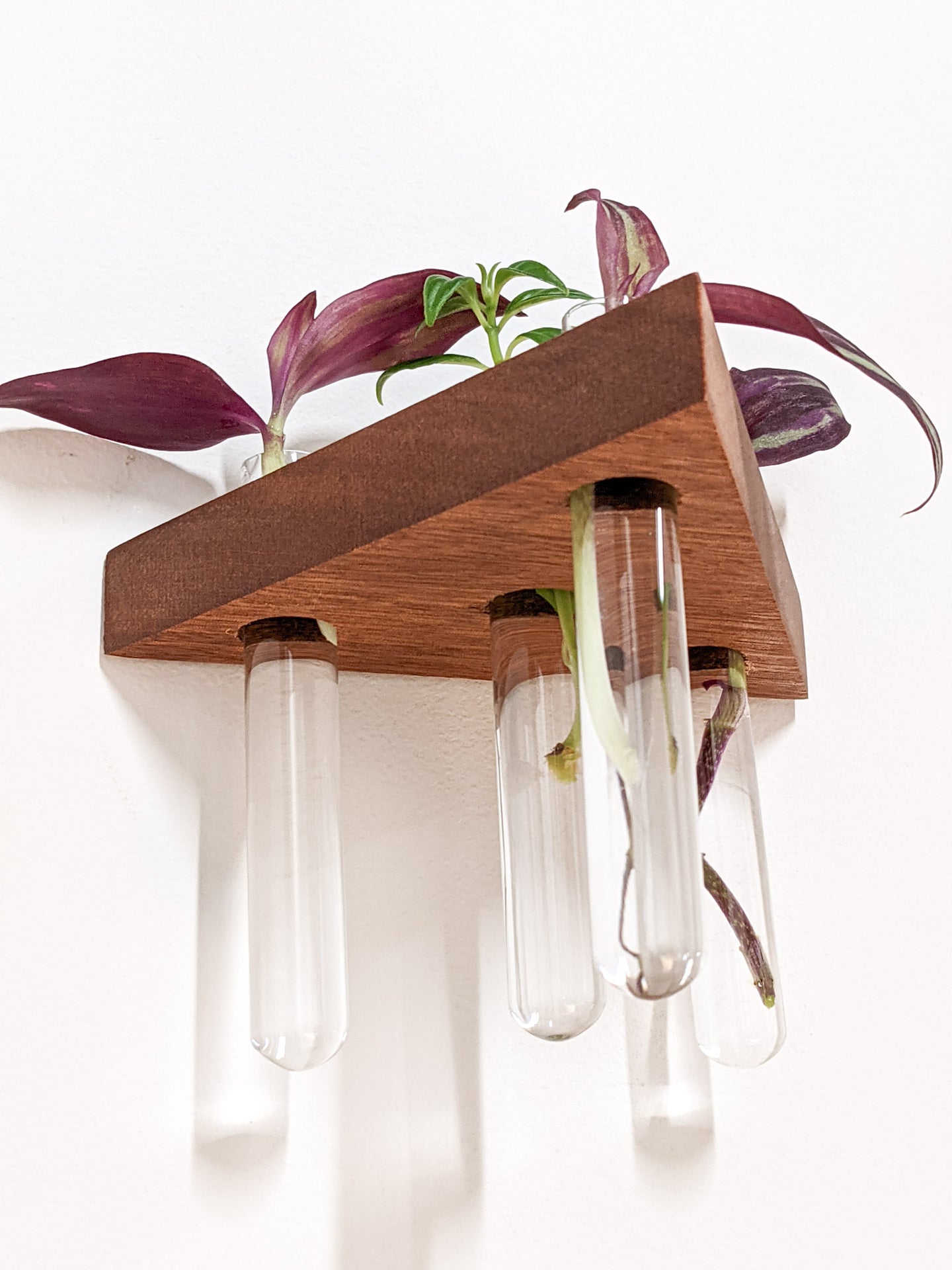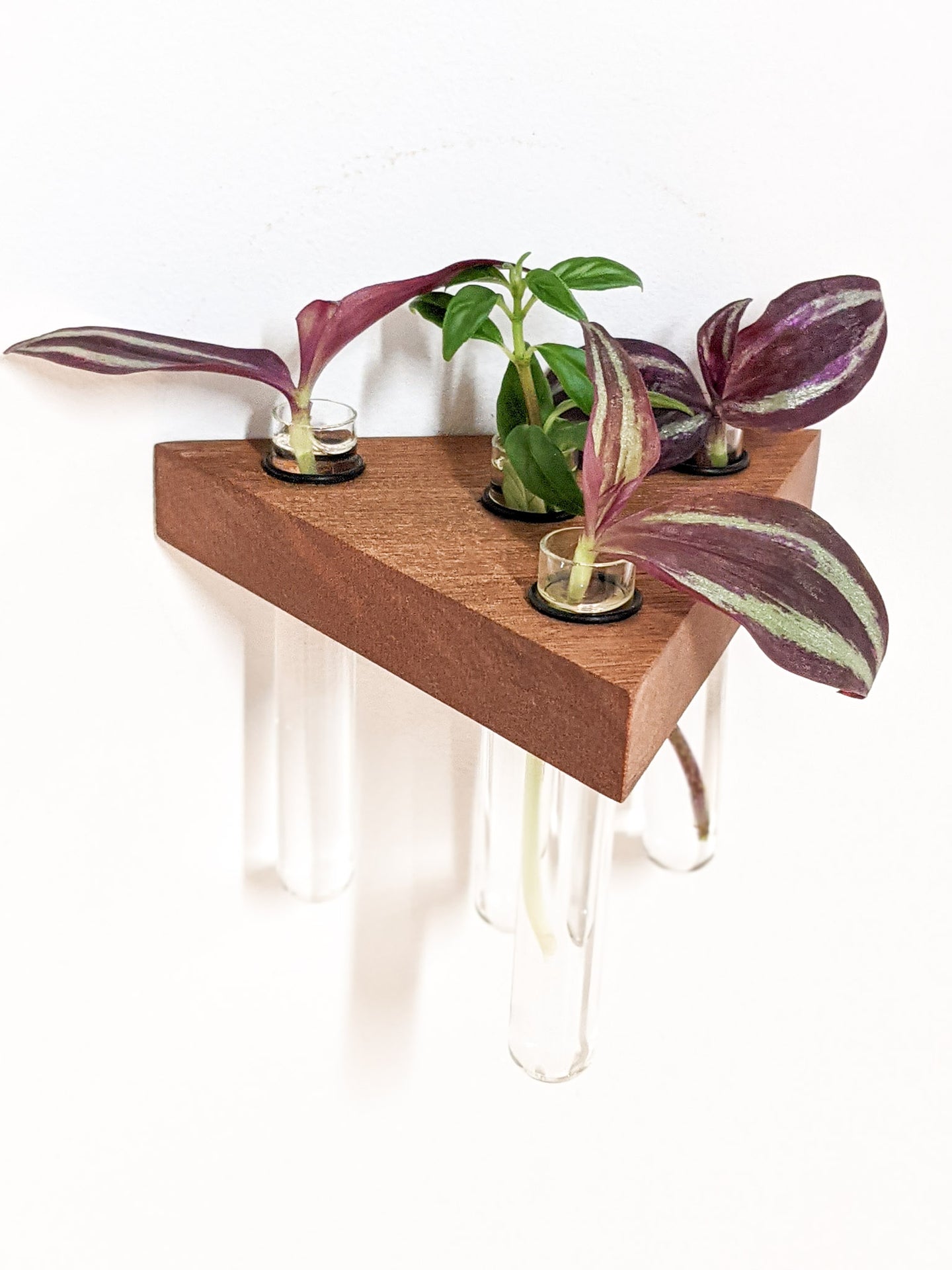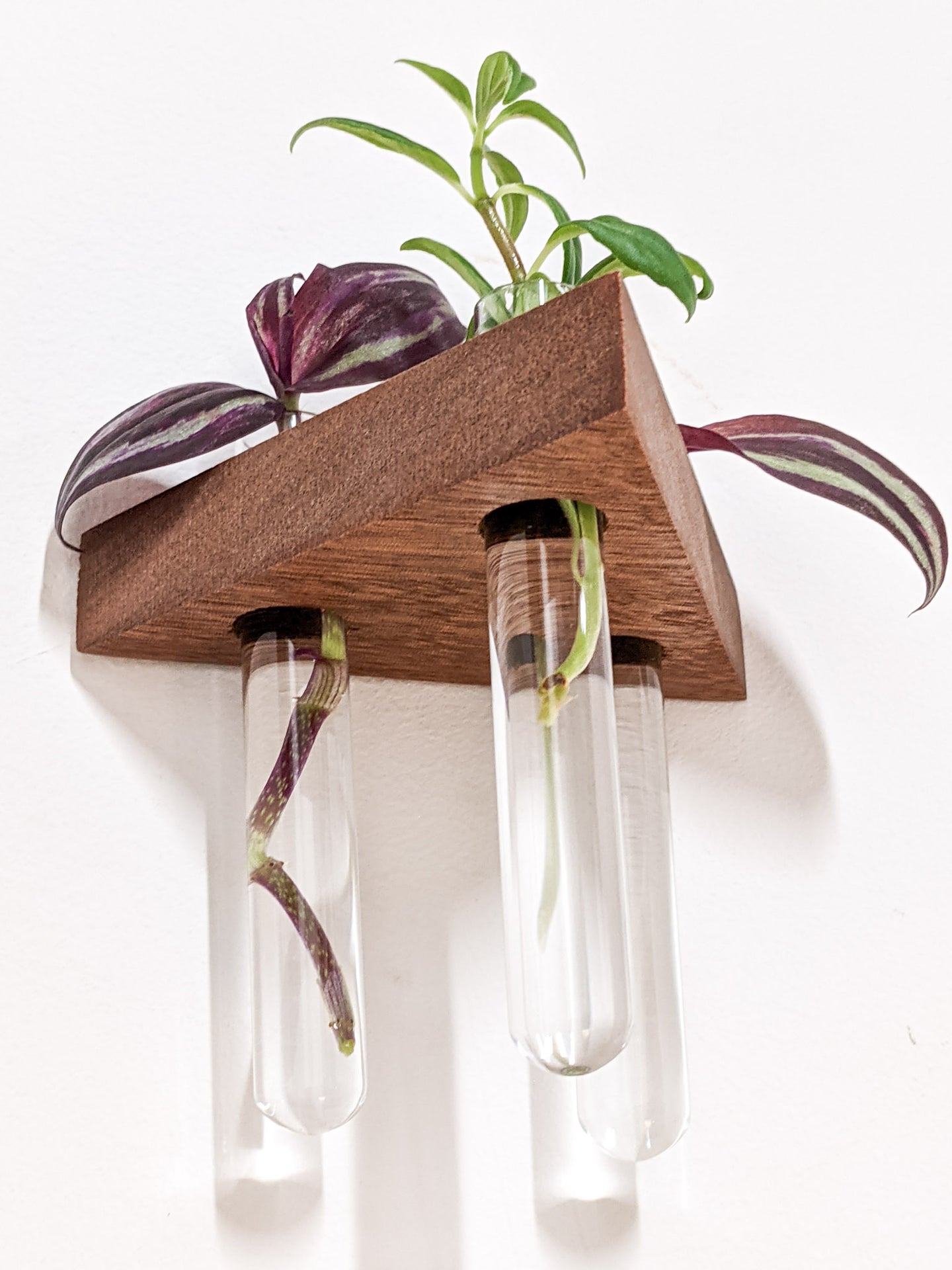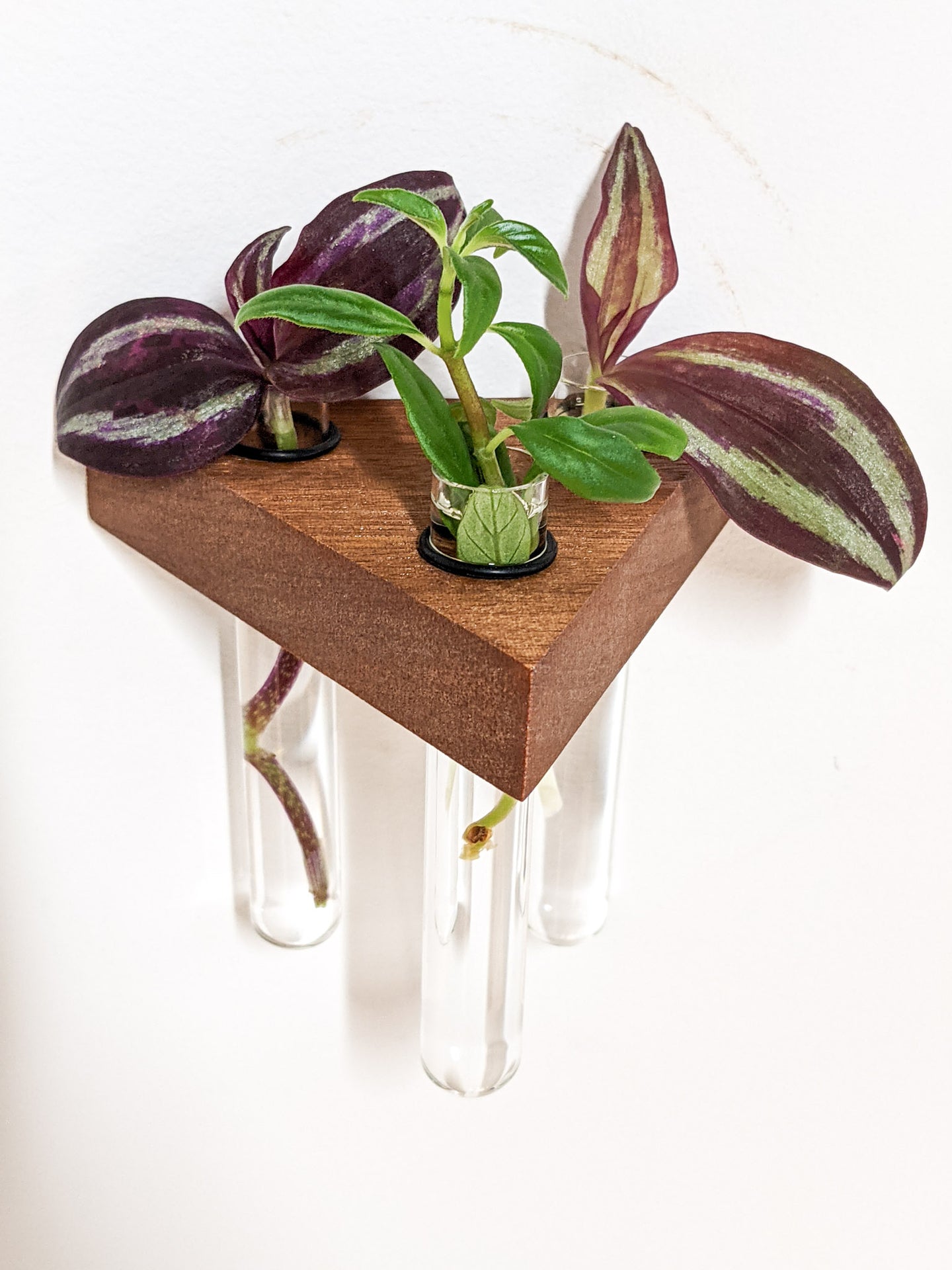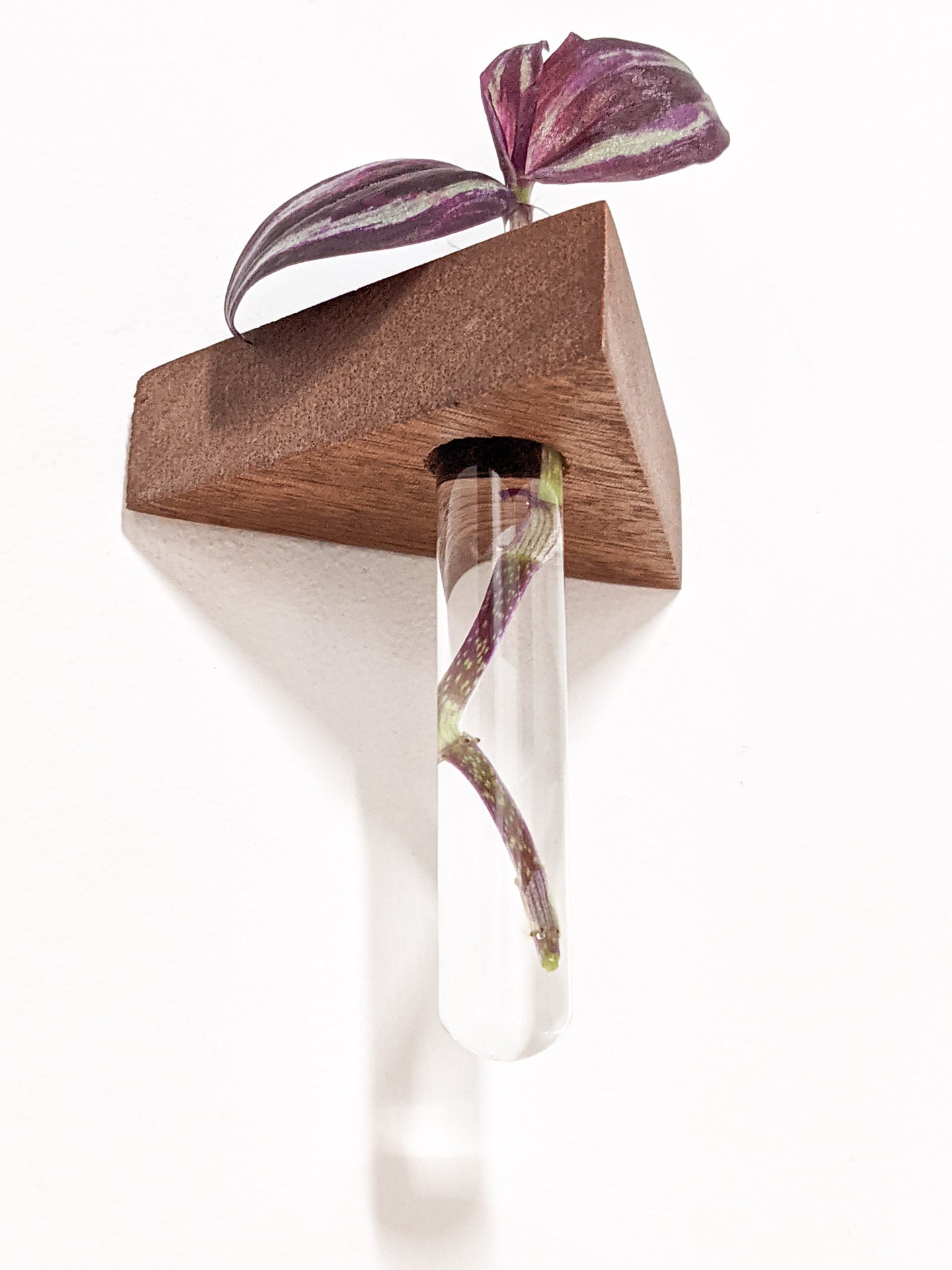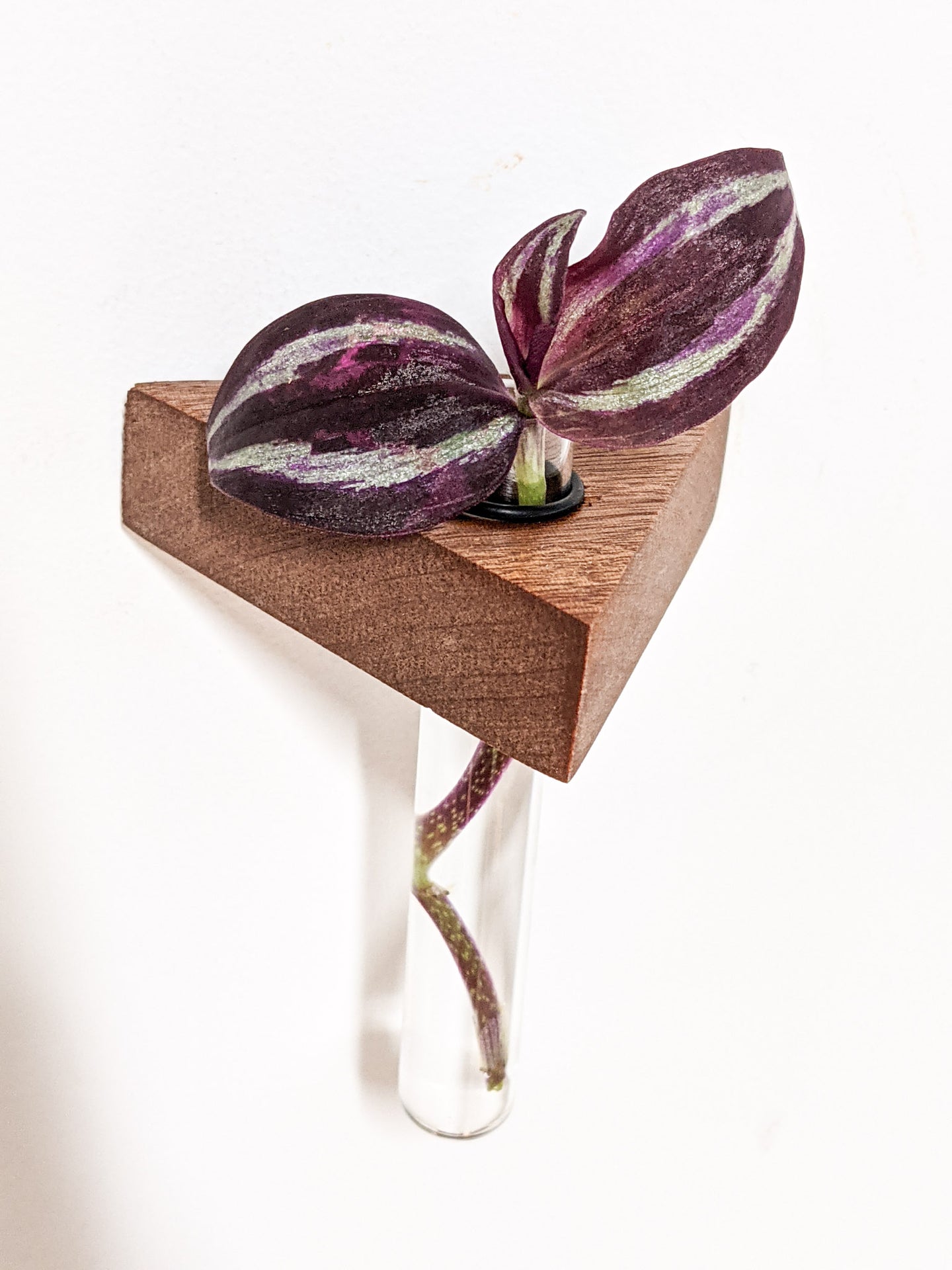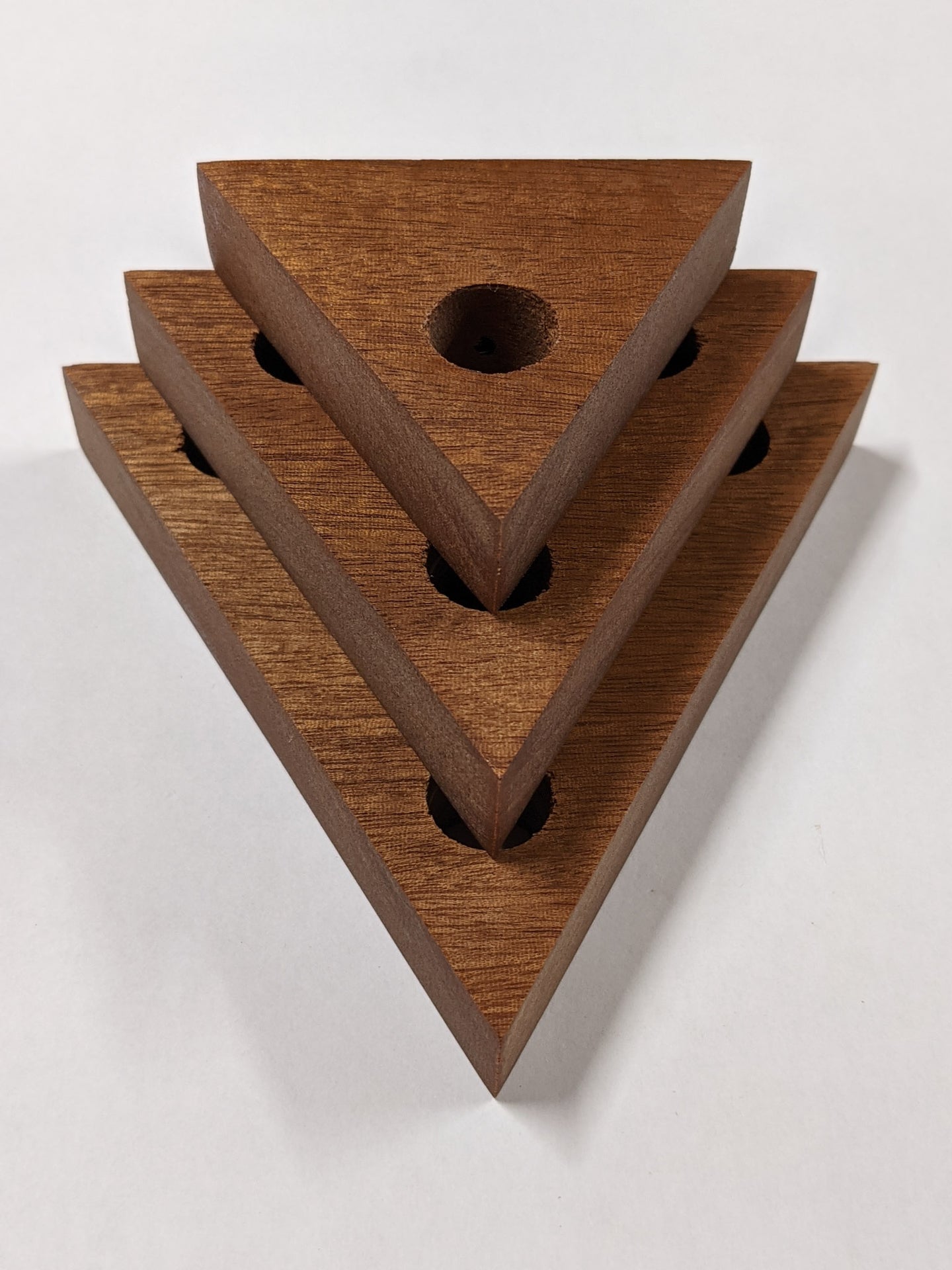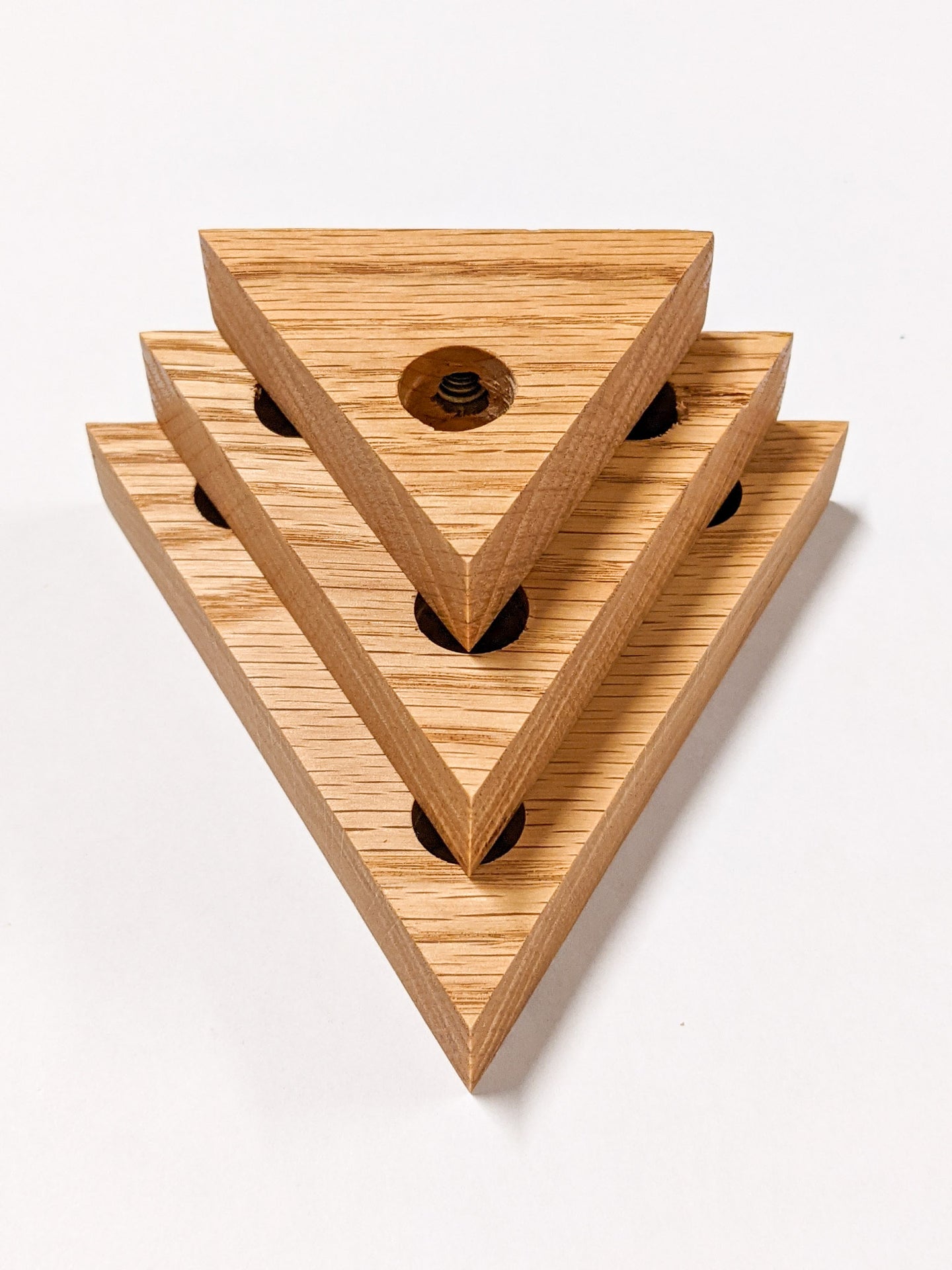 Regular price
Sale price
$37.99
Unit price
per
Sale
Sold out
Free shipping in US

This is our triangle propagation shelf for plant cuttings. This shelf is the perfect addition to any plant lover's wall, with test tube vases and easy installation!
Equilateral Triangle Options
: 3", 4", or 5" per side
Thickness
: 7/8"
Number of Stations per Shelf Size
:
Glass test tube vases are included in purchase.
All orders ship free within the United States over a certain price point. Most orders require 1-2 weeks of processing time, as most orders are built to order. Orders usually arrive 3-5 days when shipped. Orders below that price point have a standard fee.

International orders have a standard charge. Most orders will arrive between 10-20 business days after 1-2 weeks of processing time.

See return & refund policy for details.
Share
View full details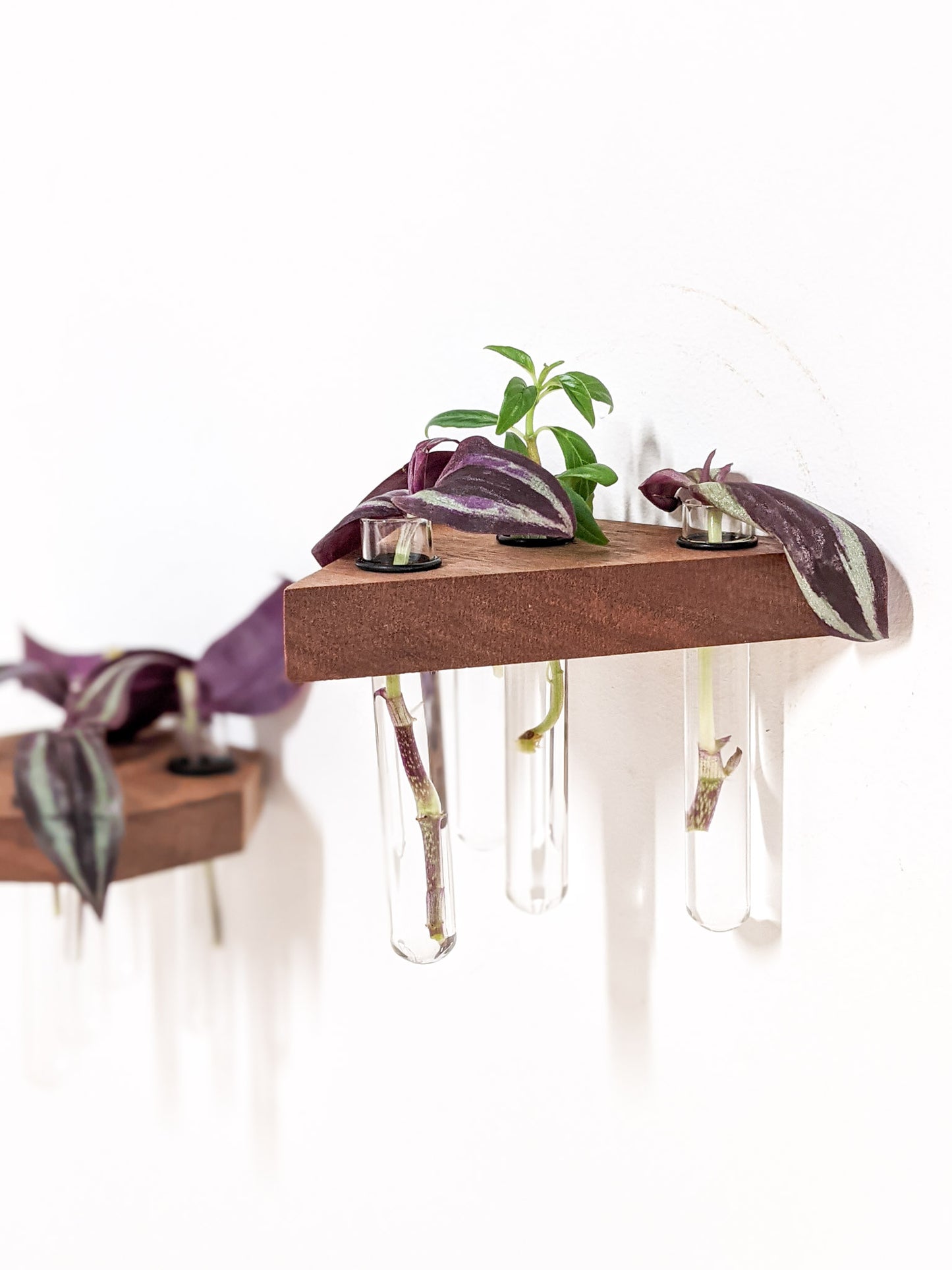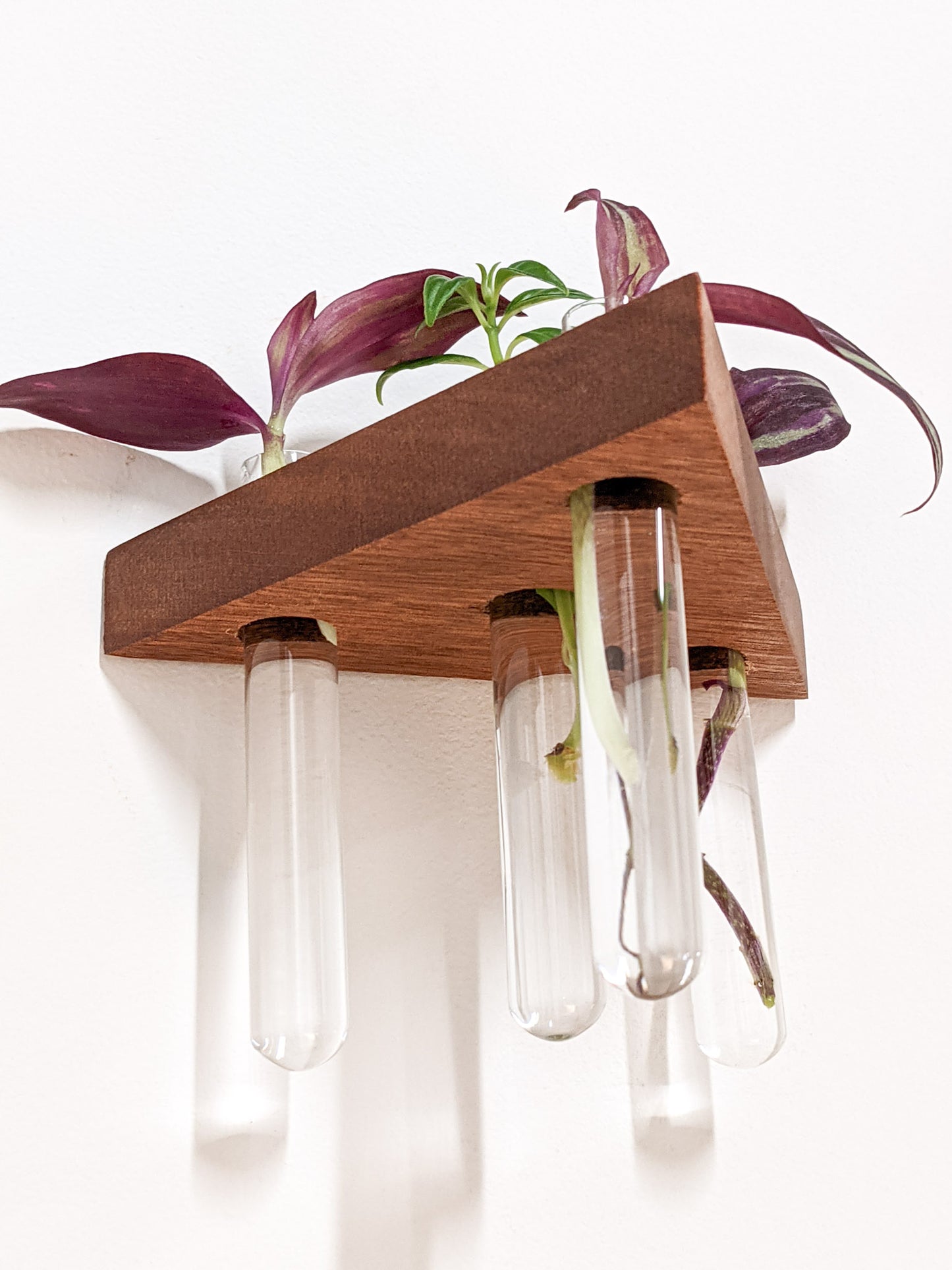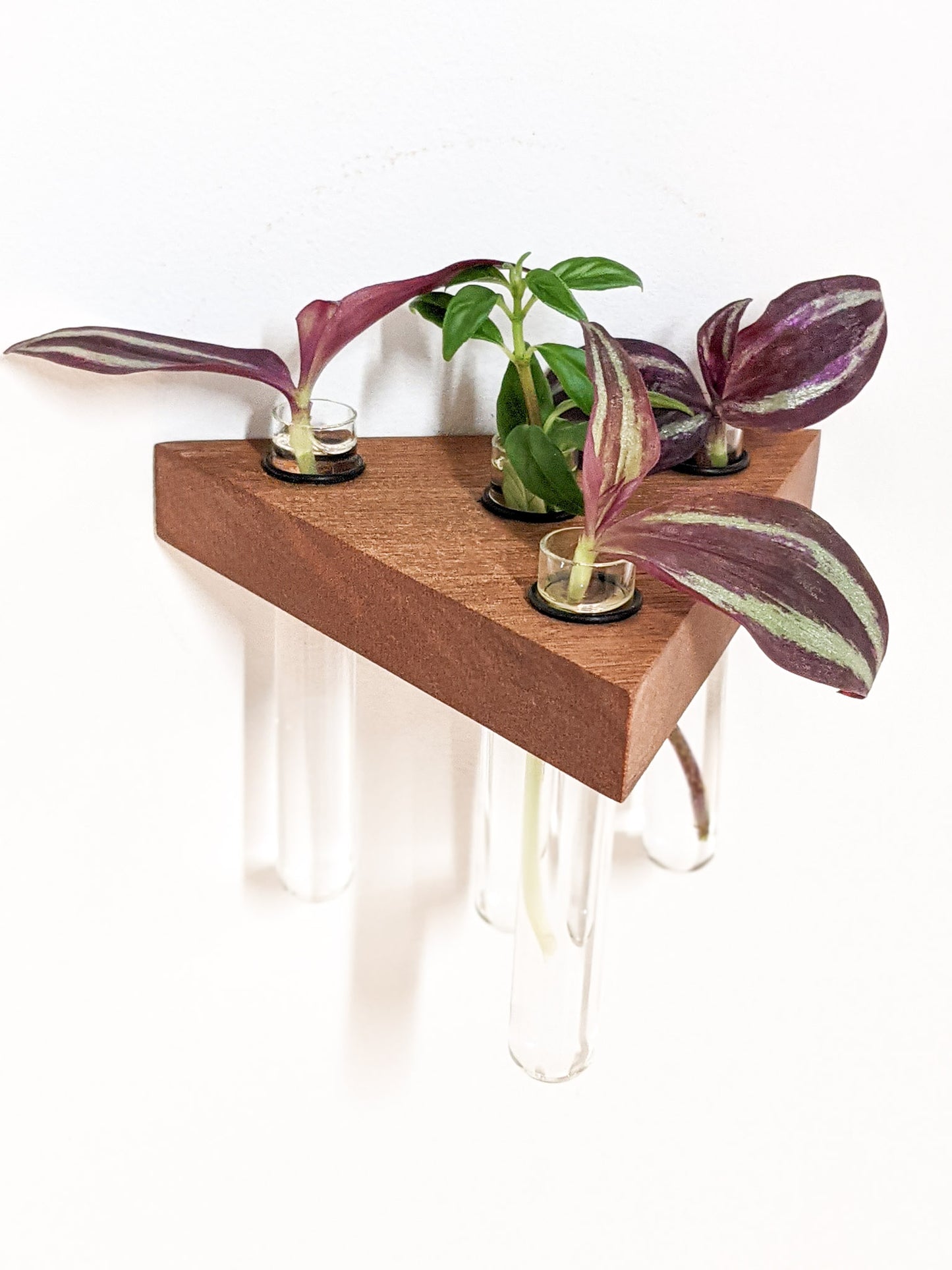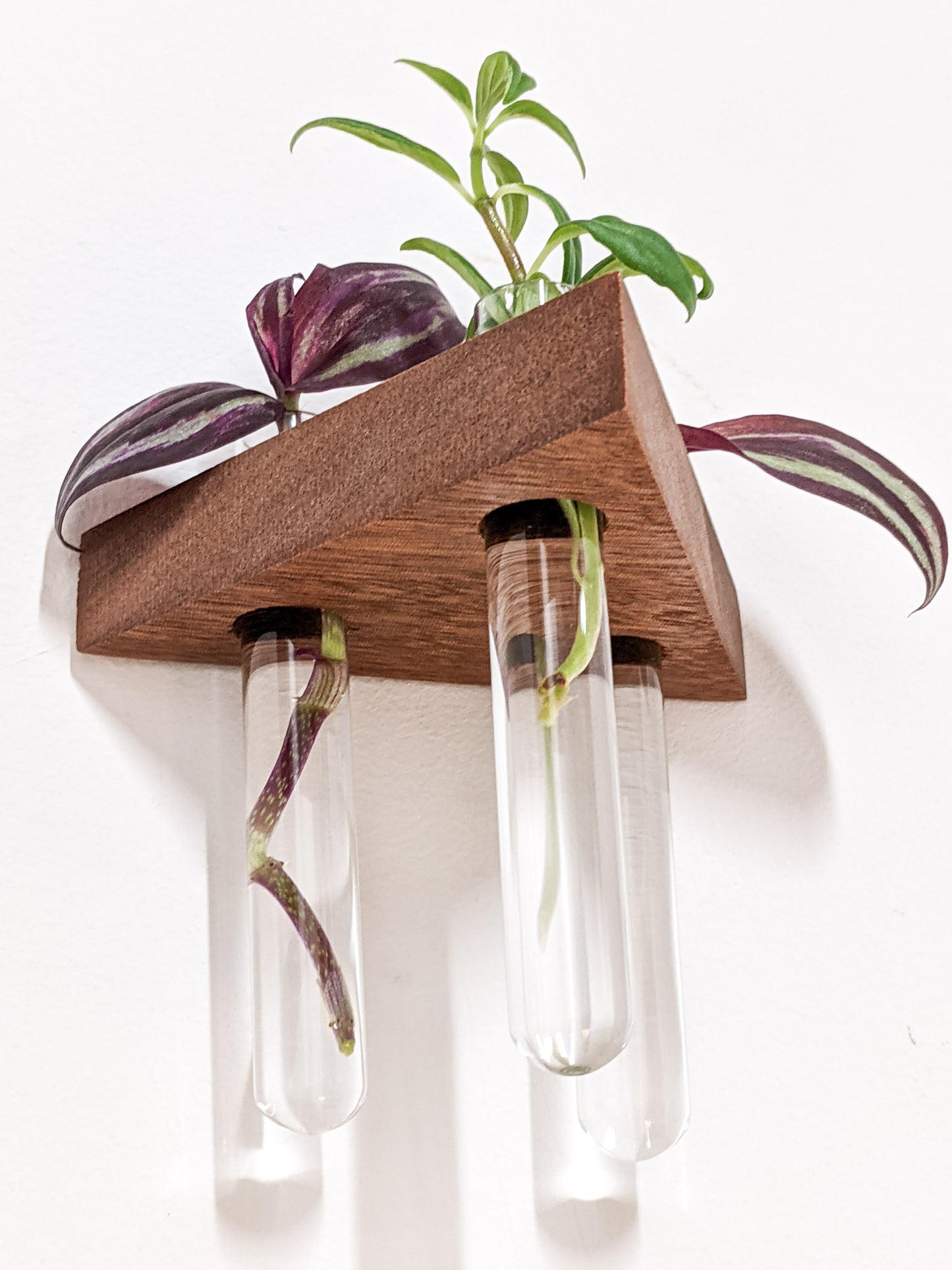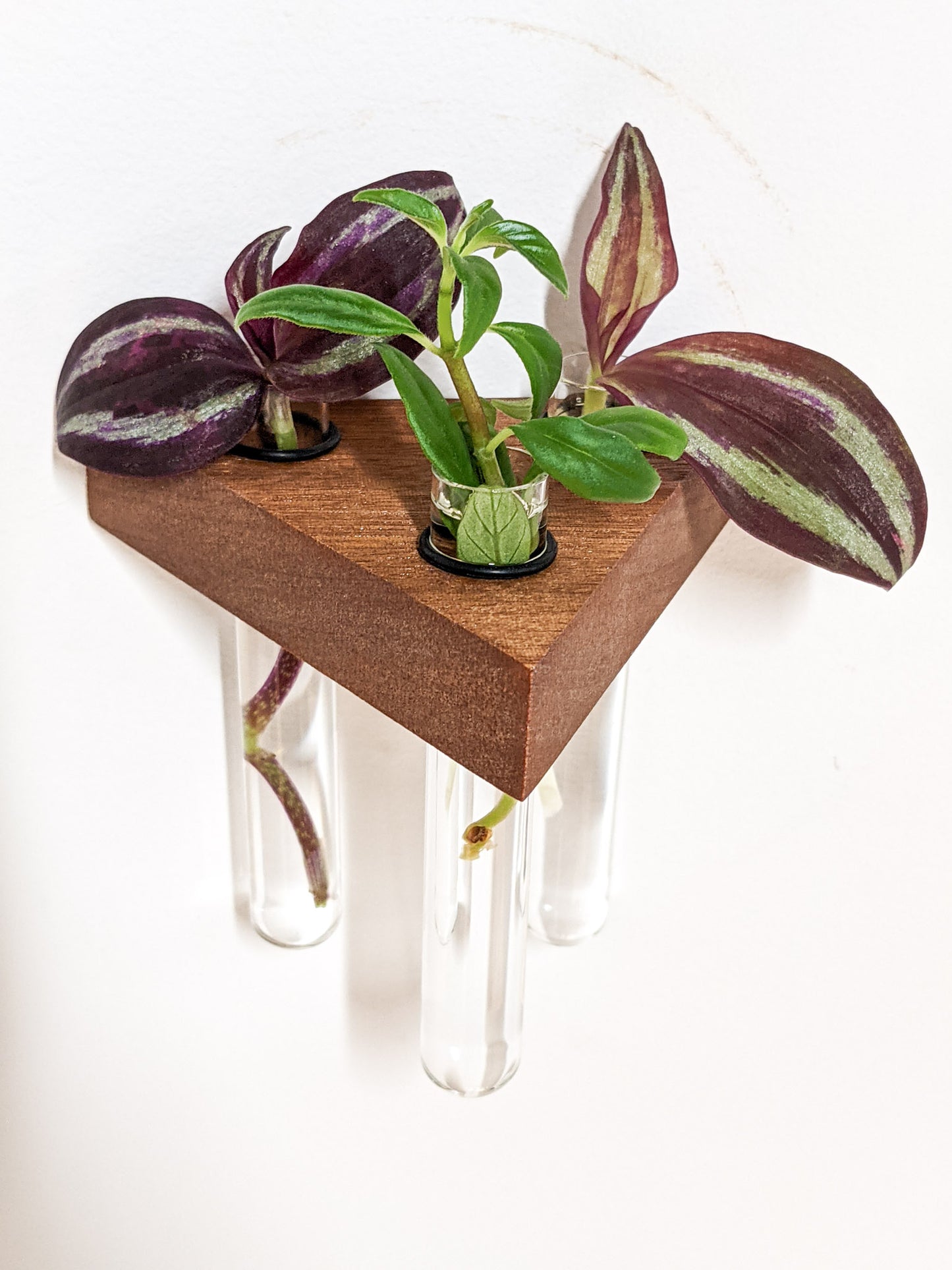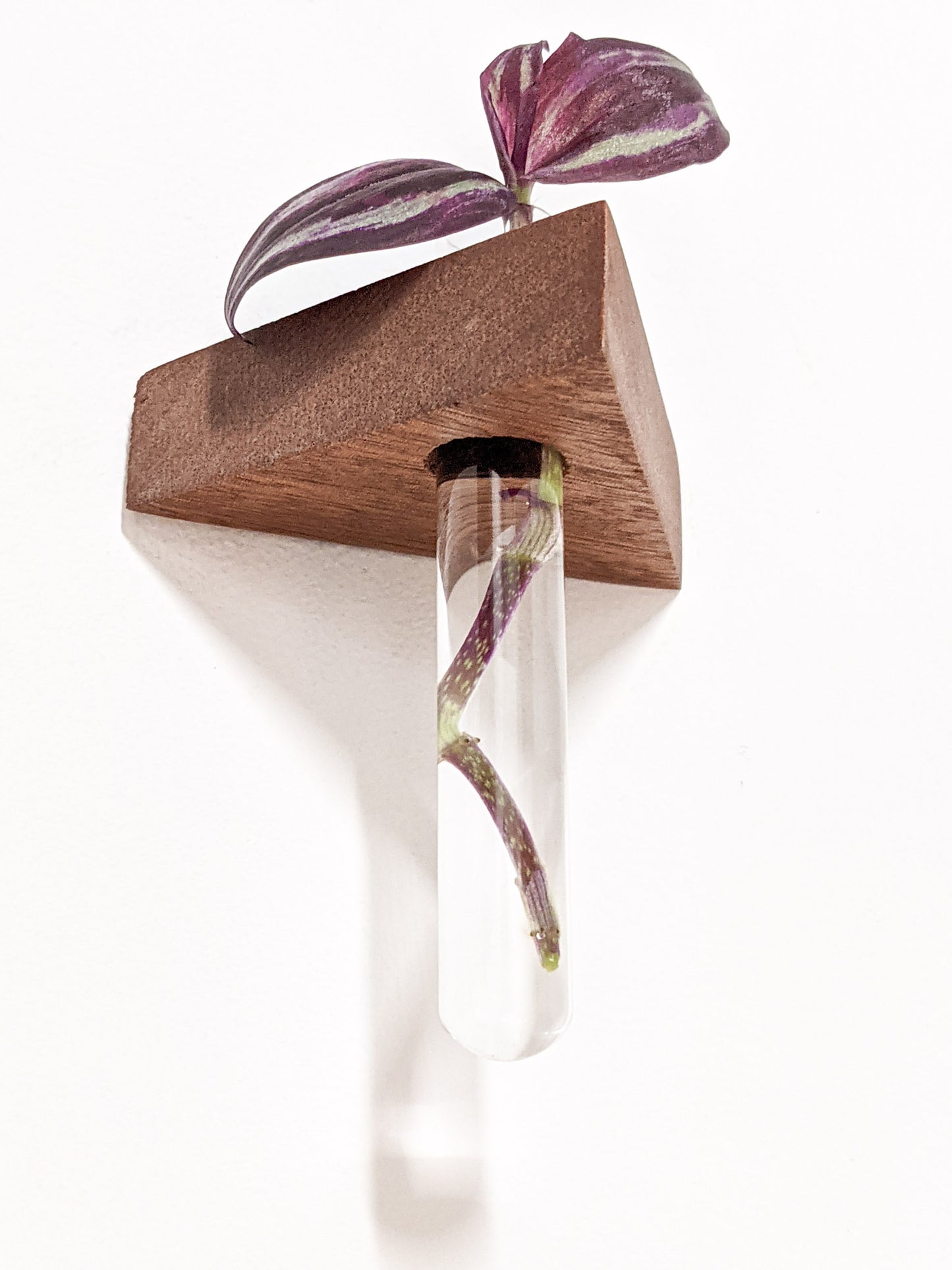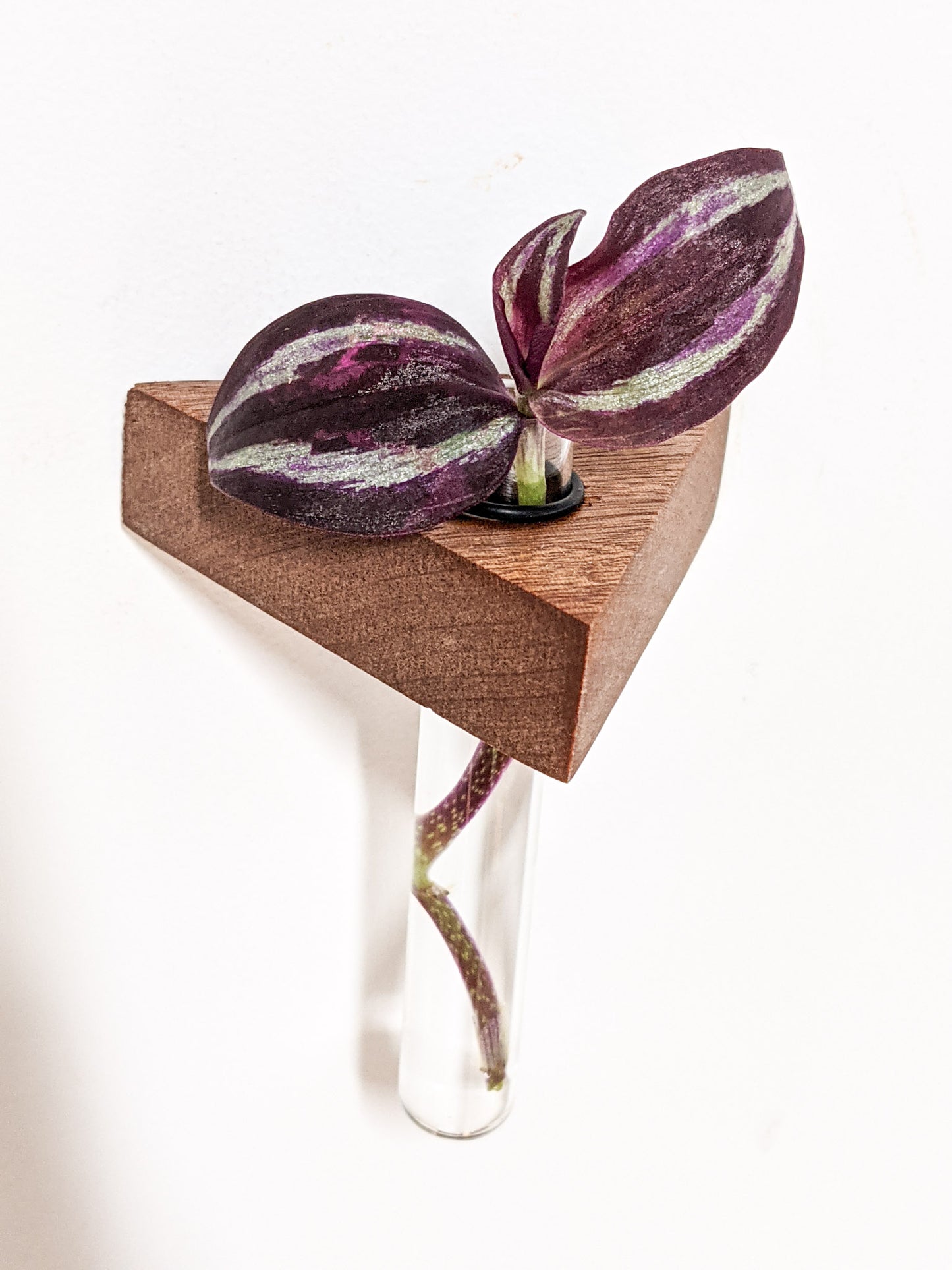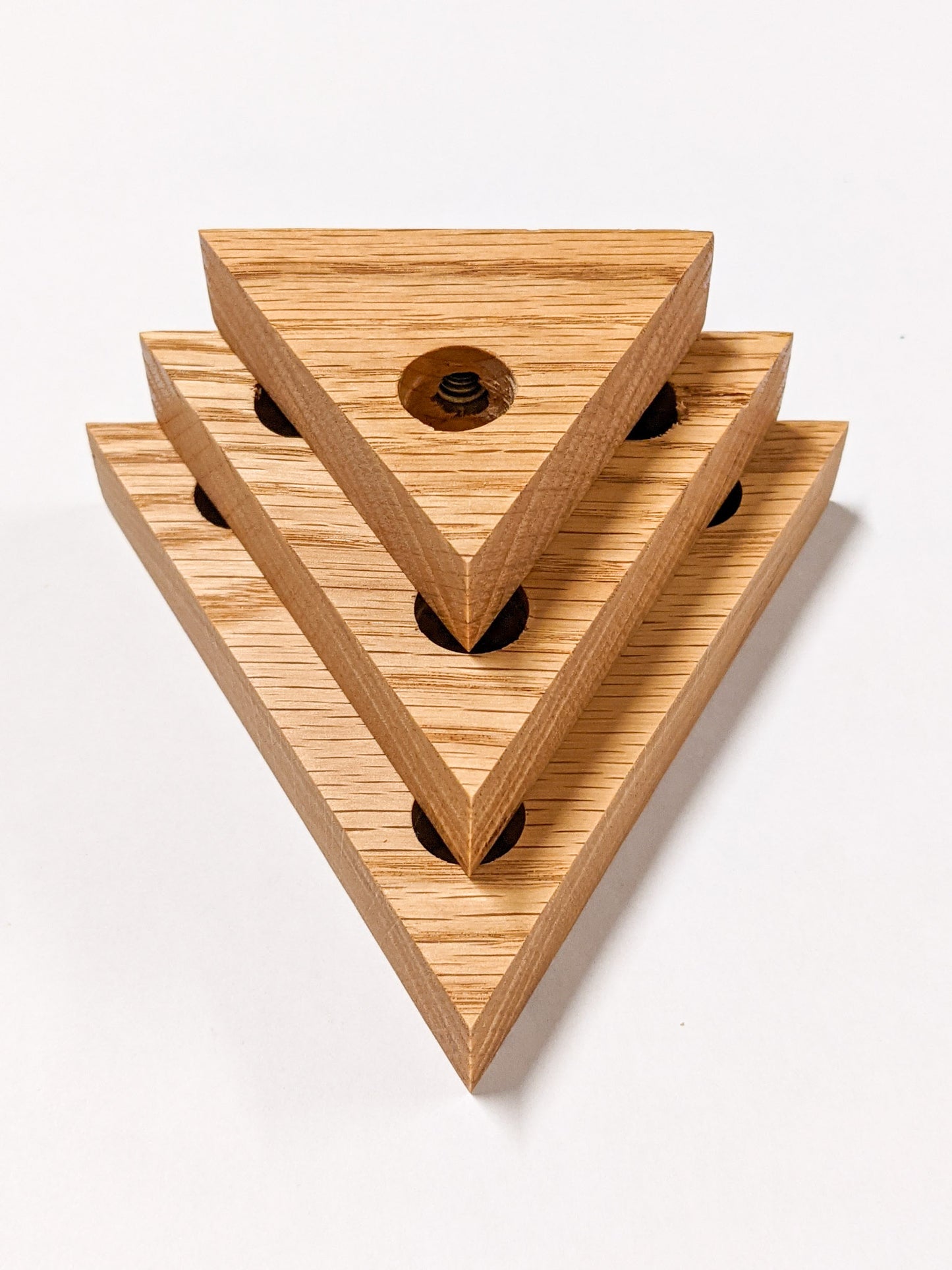 About this piece
Meet our meticulously crafted Triangle Propagation Shelf for Plant Cuttings, expertly handcrafted by our skilled woodworkers in Brooklyn, NY. This triangular floating shelf is the perfect way to showcase your love for plants while nurturing your favorite cuttings in a stylish and unique manner.
Made from premium oak or mahogany wood, this triangular-shaped shelf boasts a sleek and modern design that adds a touch of sophistication to any space. The natural beauty of the wood is accentuated by its clean lines and complemented by the glass test tube-style vases, which provide the ideal environment for your plant cuttings to thrive and grow. To enhance its appeal and provide protection, the shelf is coated with a premium Danish oil finish, which brings out the intricate patterns and textures of the wood, ensuring each shelf is a one-of-a-kind masterpiece.
Our 0.6" by 4" glass vases, inspired by classic test tubes, offer a fusion of timeless charm and modern aesthetics, adding a playful "mad scientist" appeal to your space. Each vase securely holds a single plant cutting and hangs gracefully from the shelf, providing optimal growing conditions. The Triangle Propagation Shelf is available in three different sizes to suit your needs and can be easily installed on drywall or wall studs using the included drywall anchors and screws.
Whether you're a seasoned plant enthusiast or just embarking on your green journey, the Triangle Propagation Shelf for Plant Cuttings is the perfect addition to your home. Its minimalist design and simple installation make it a practical and stylish choice for any living space.