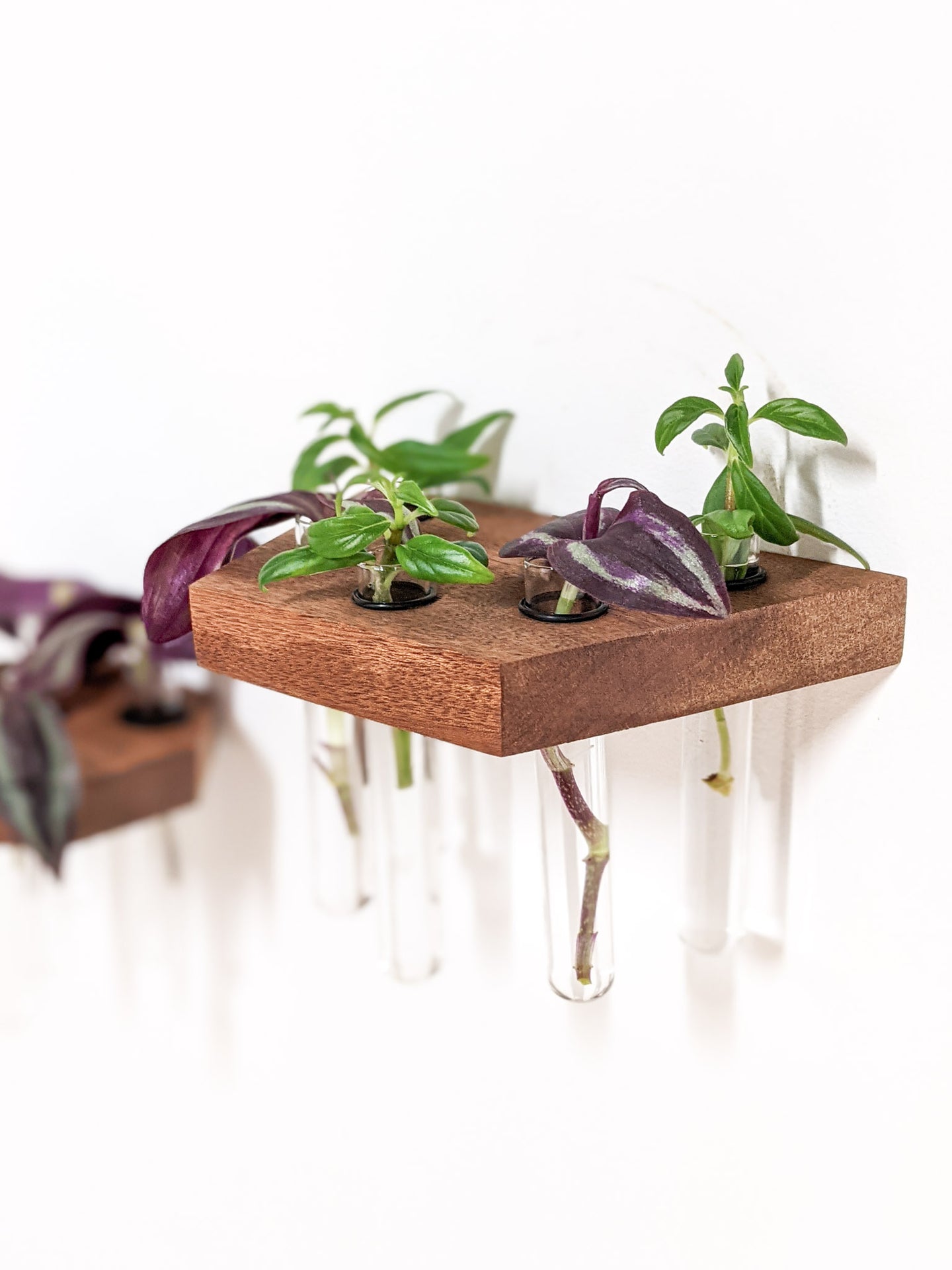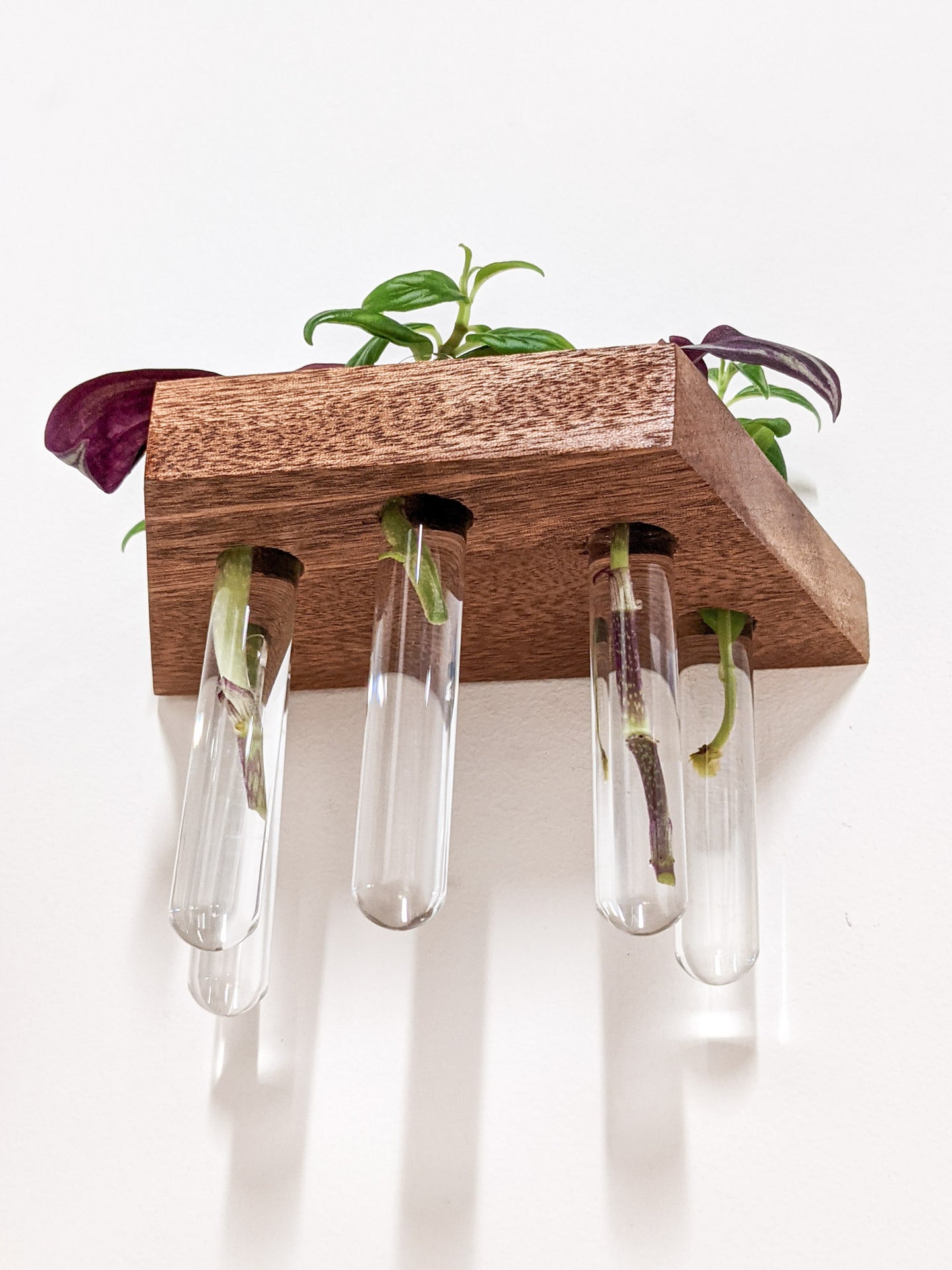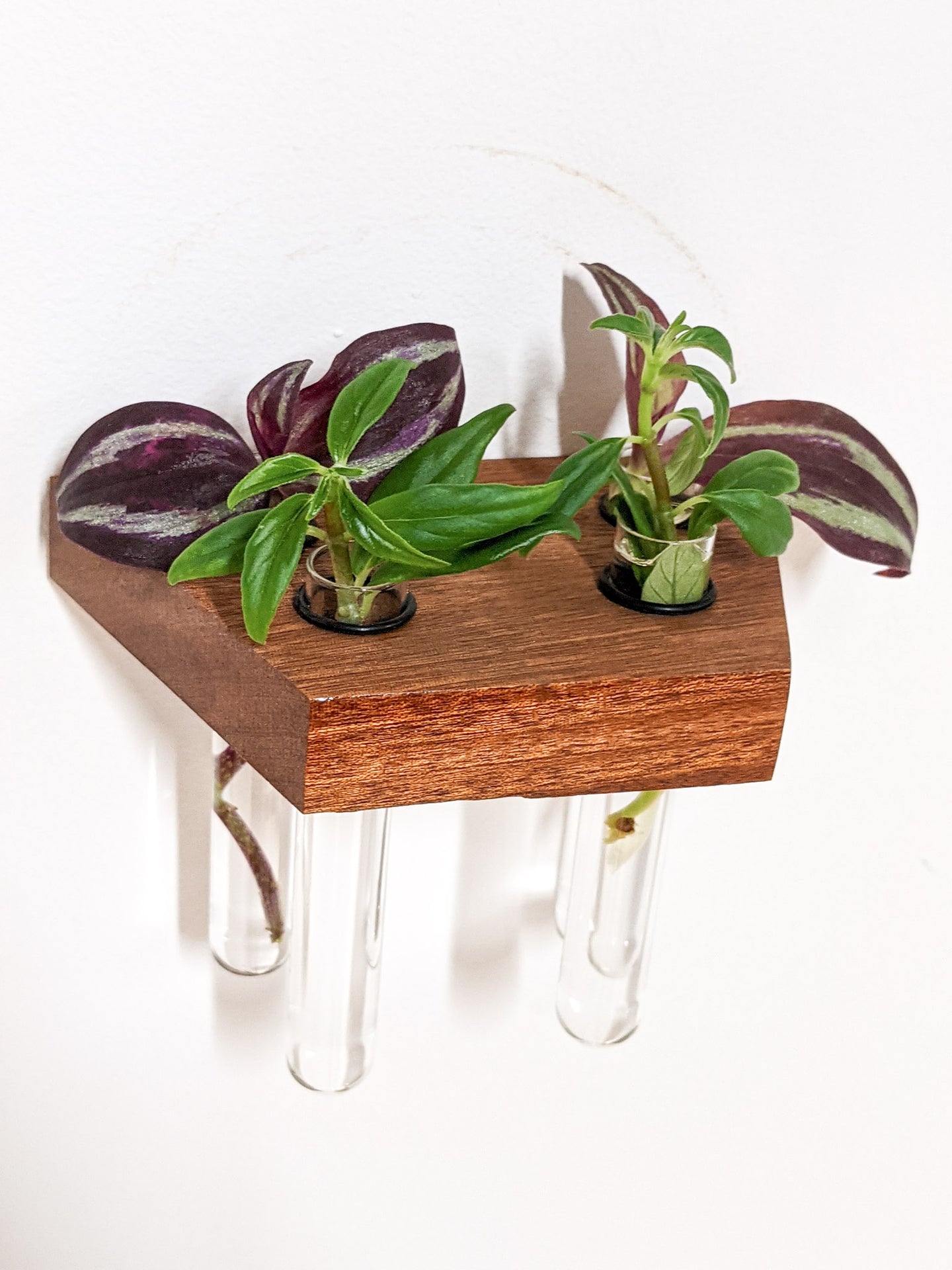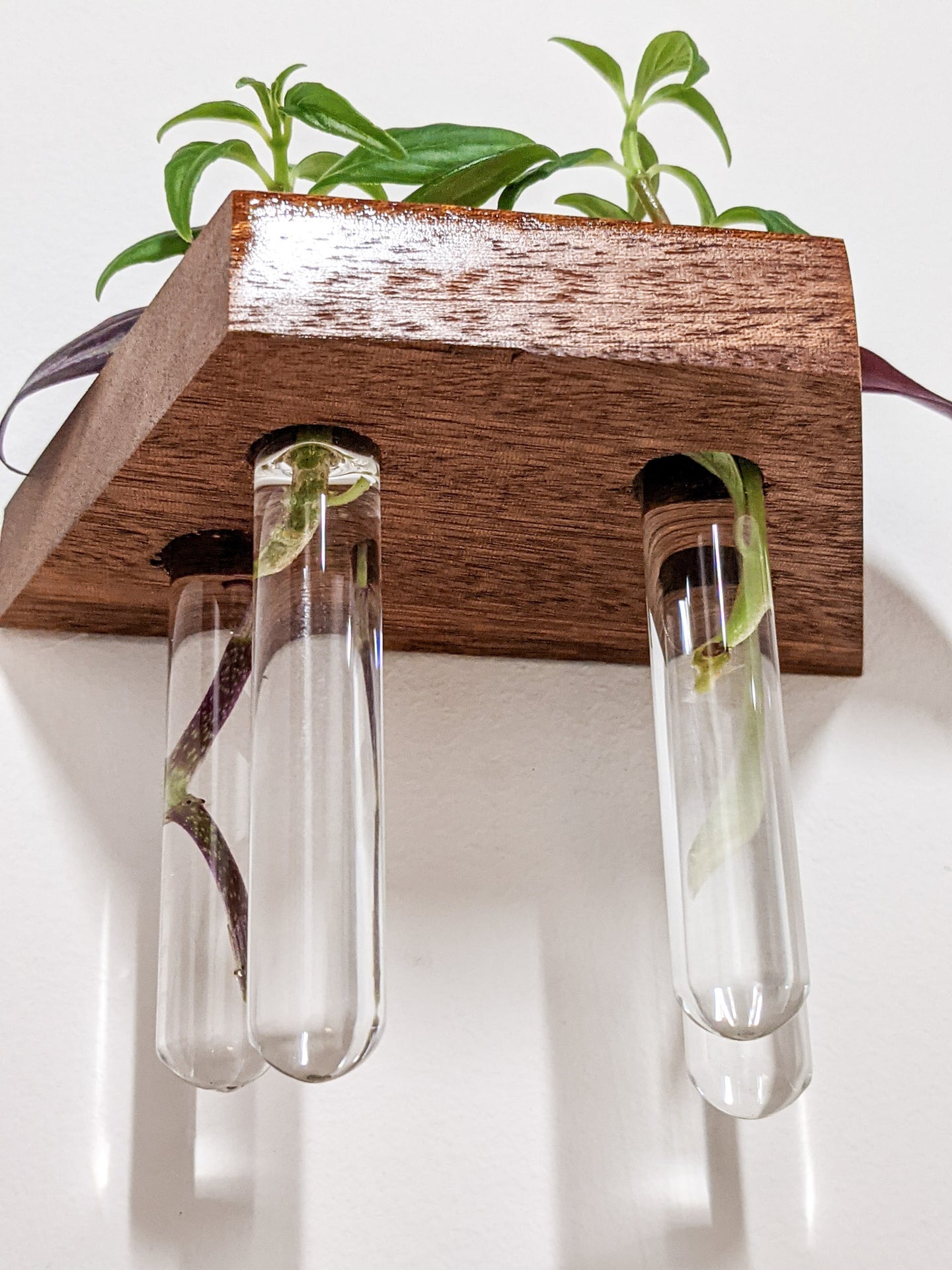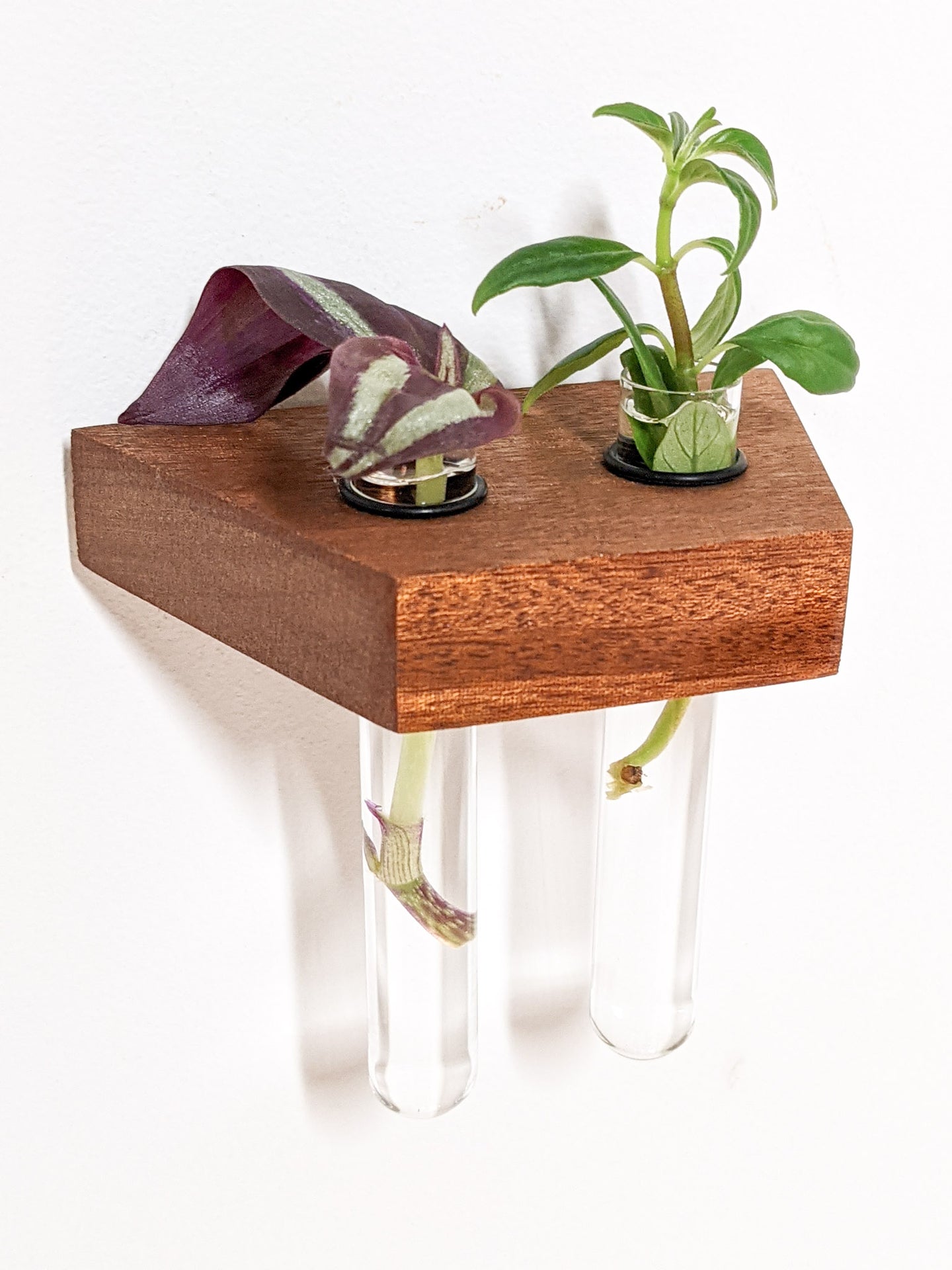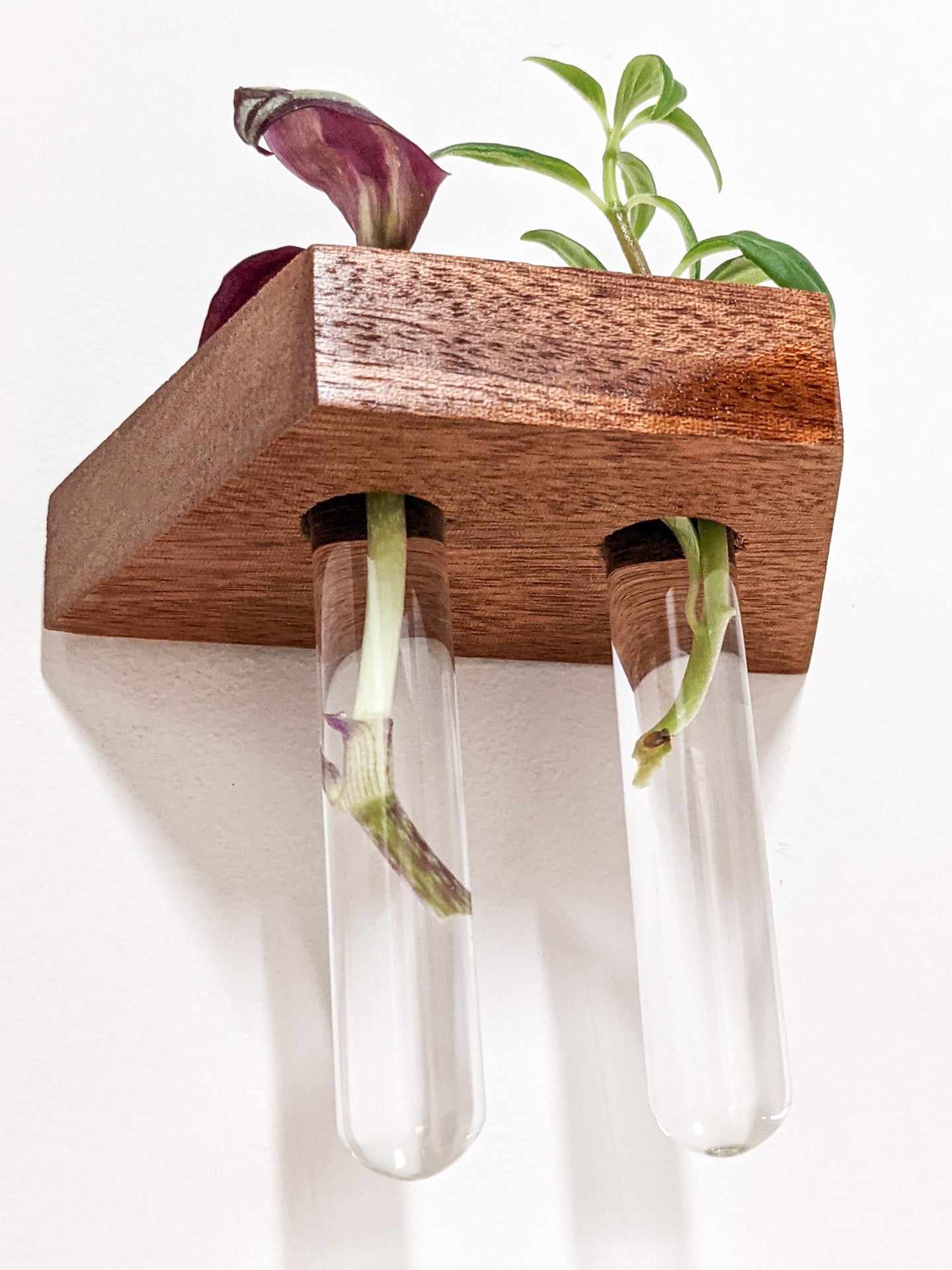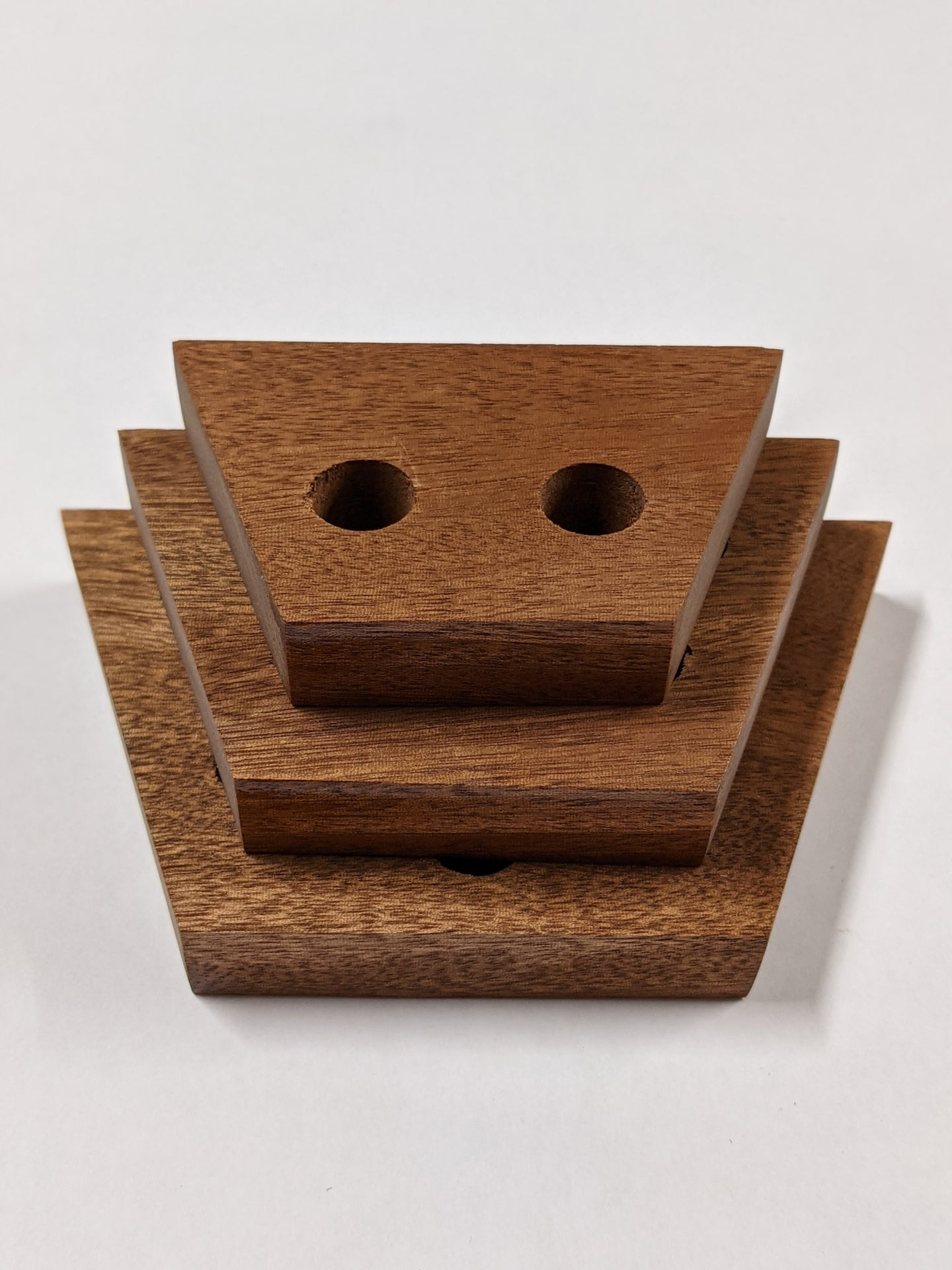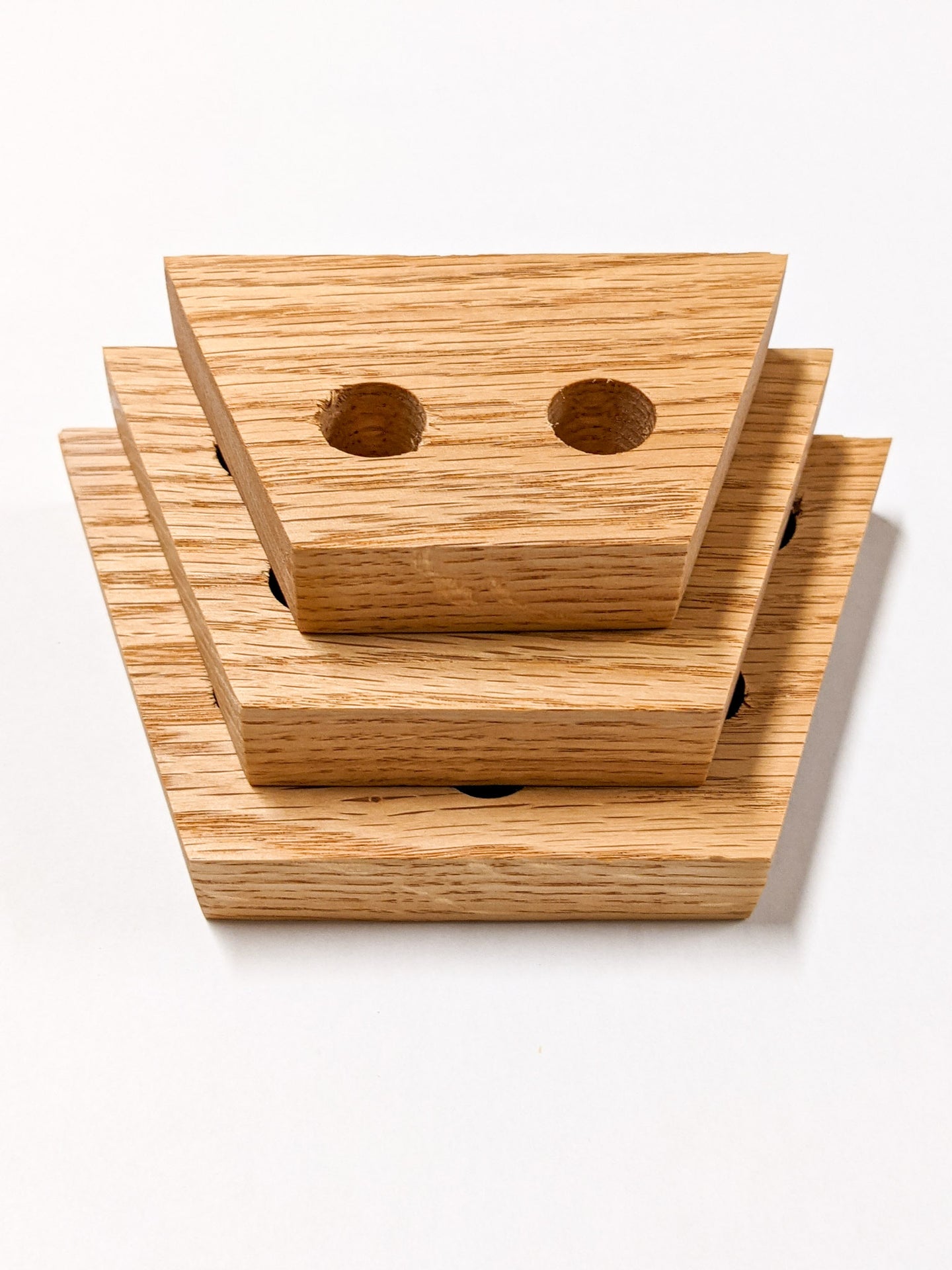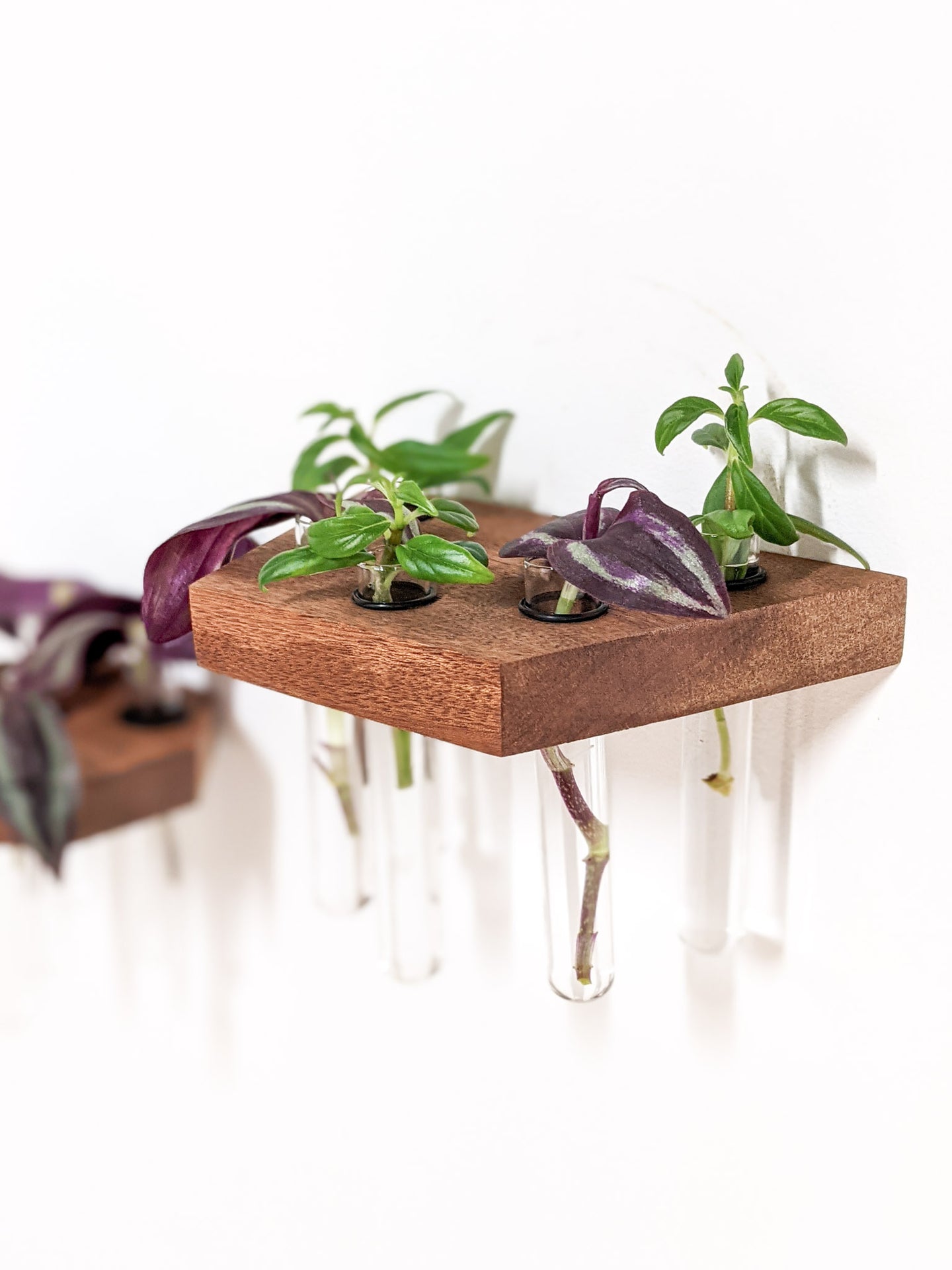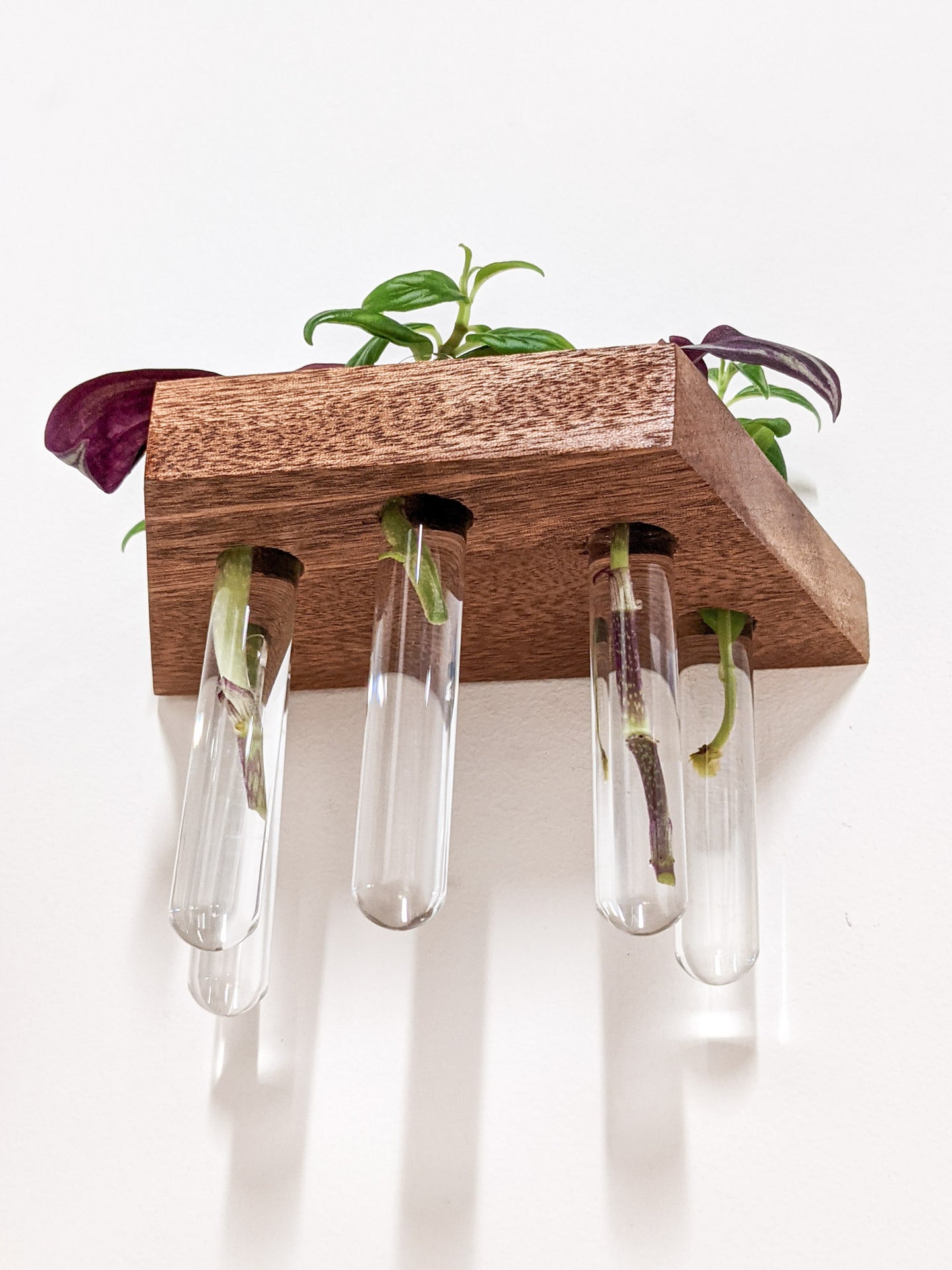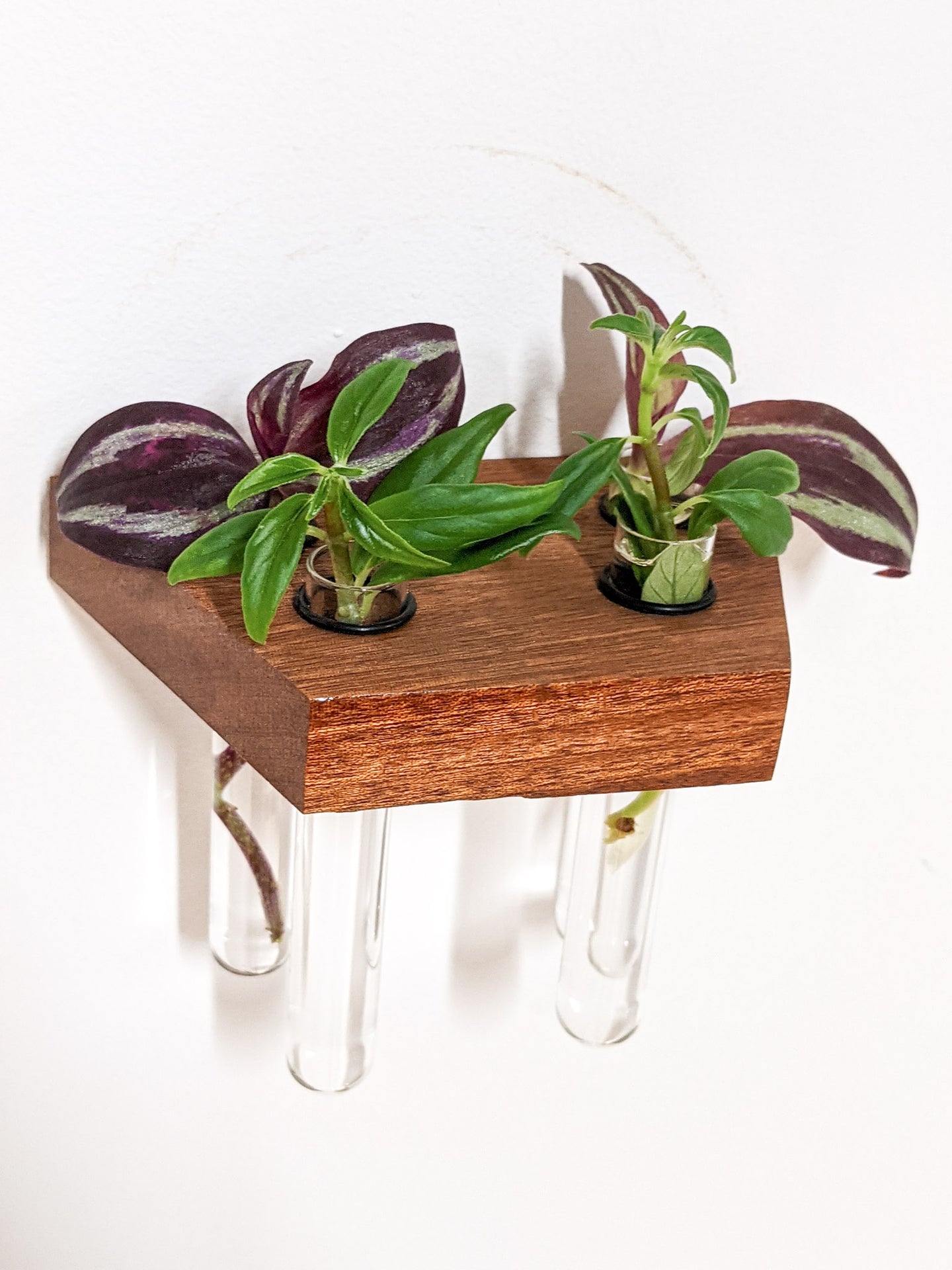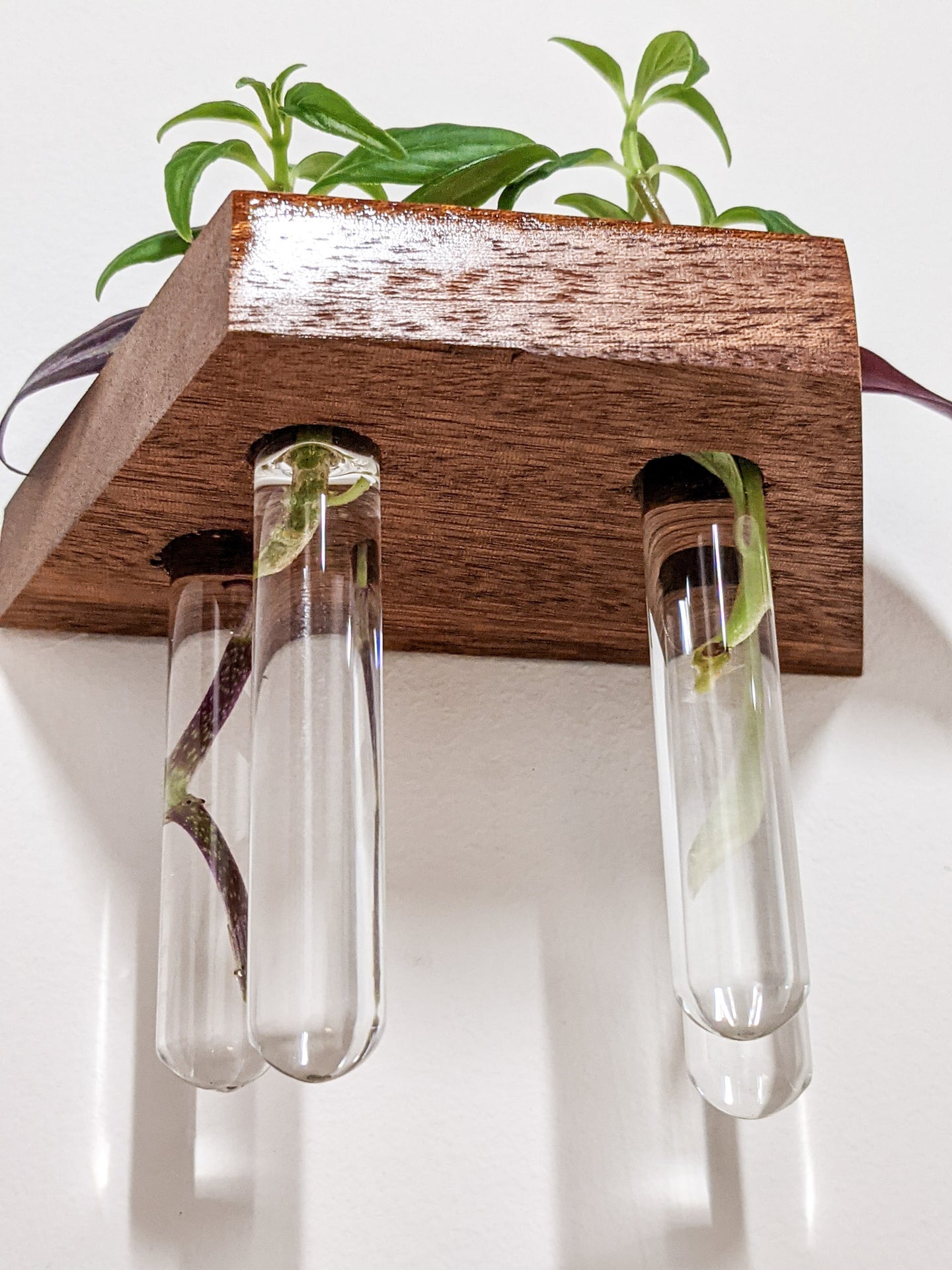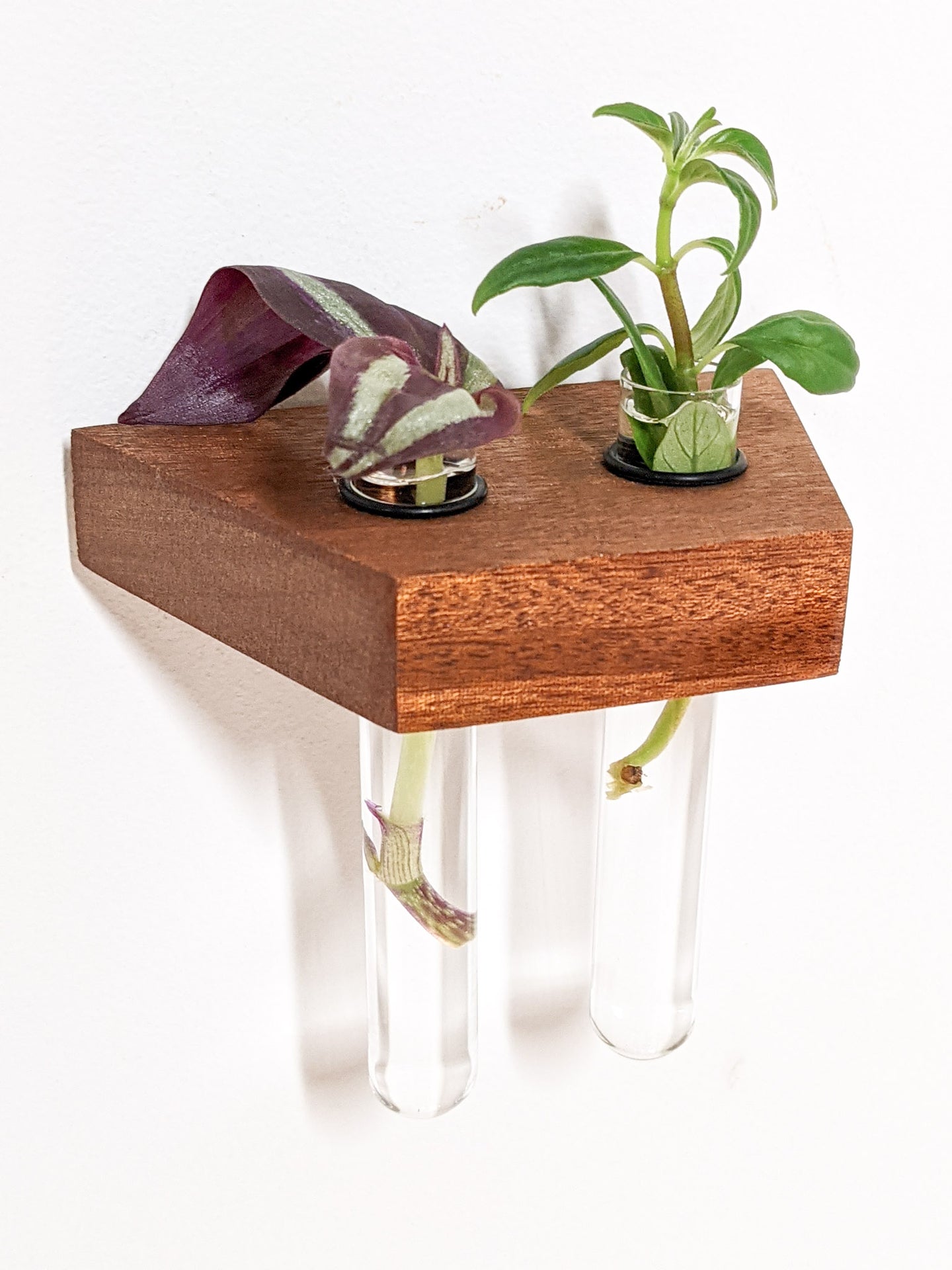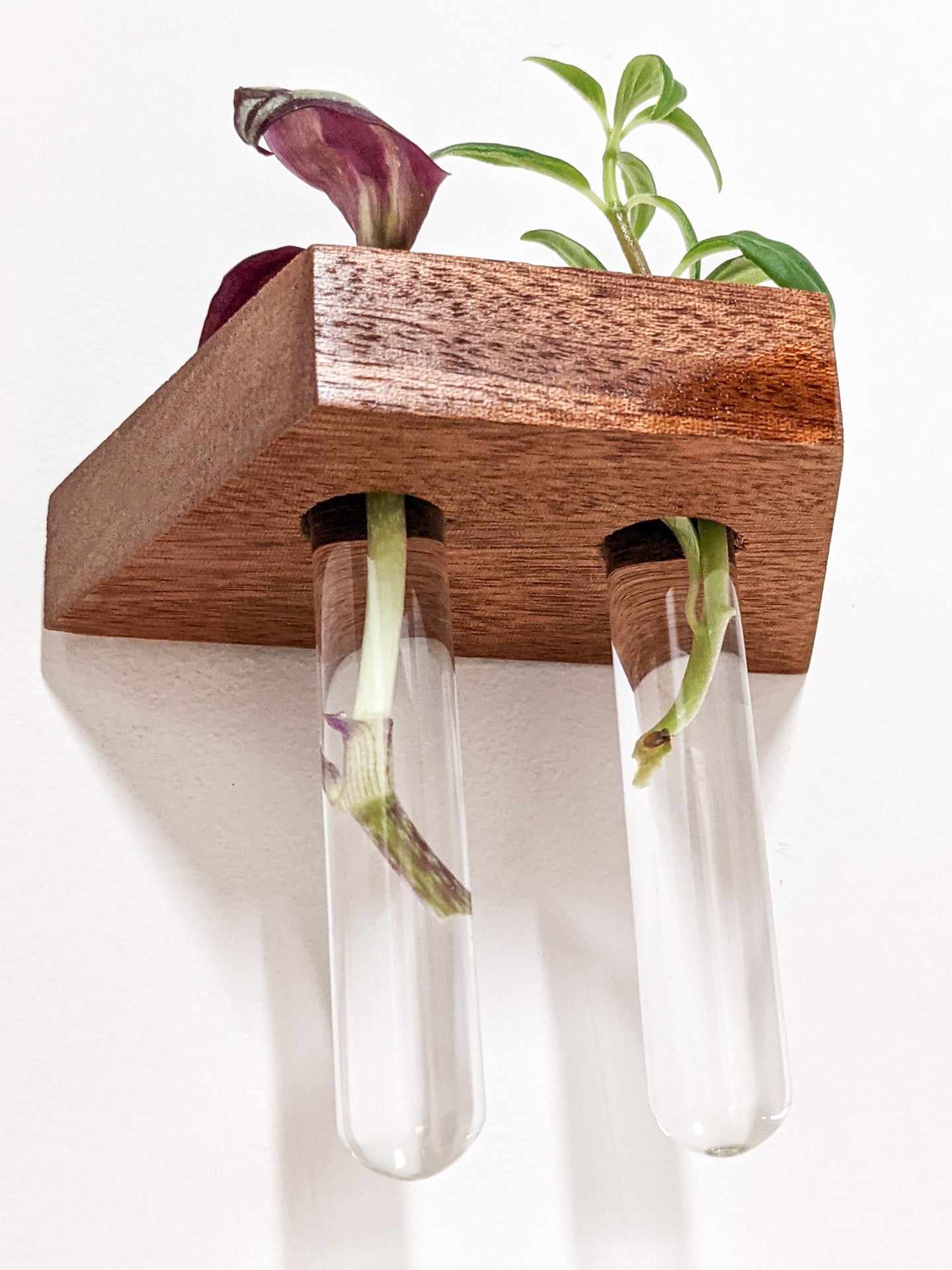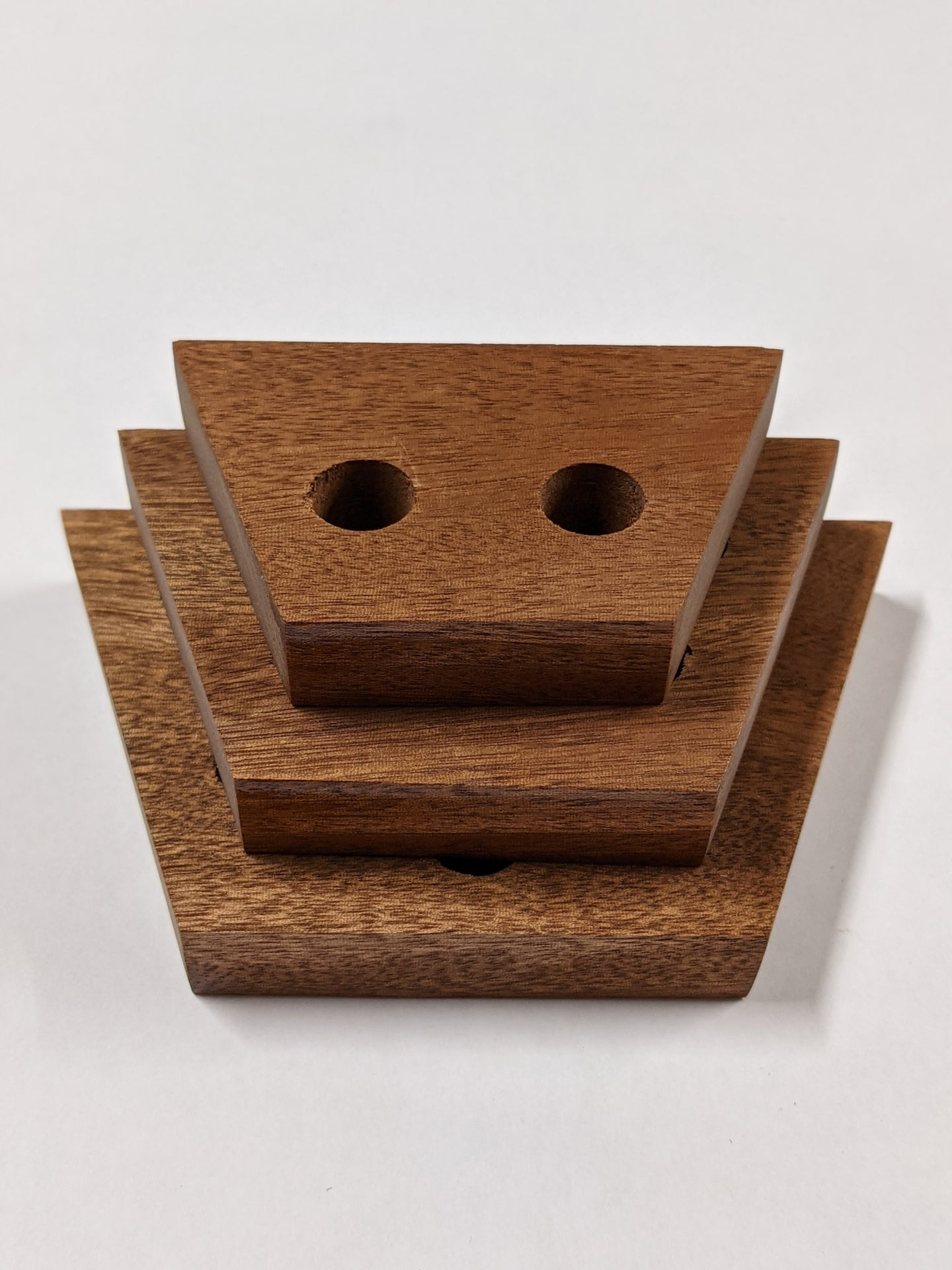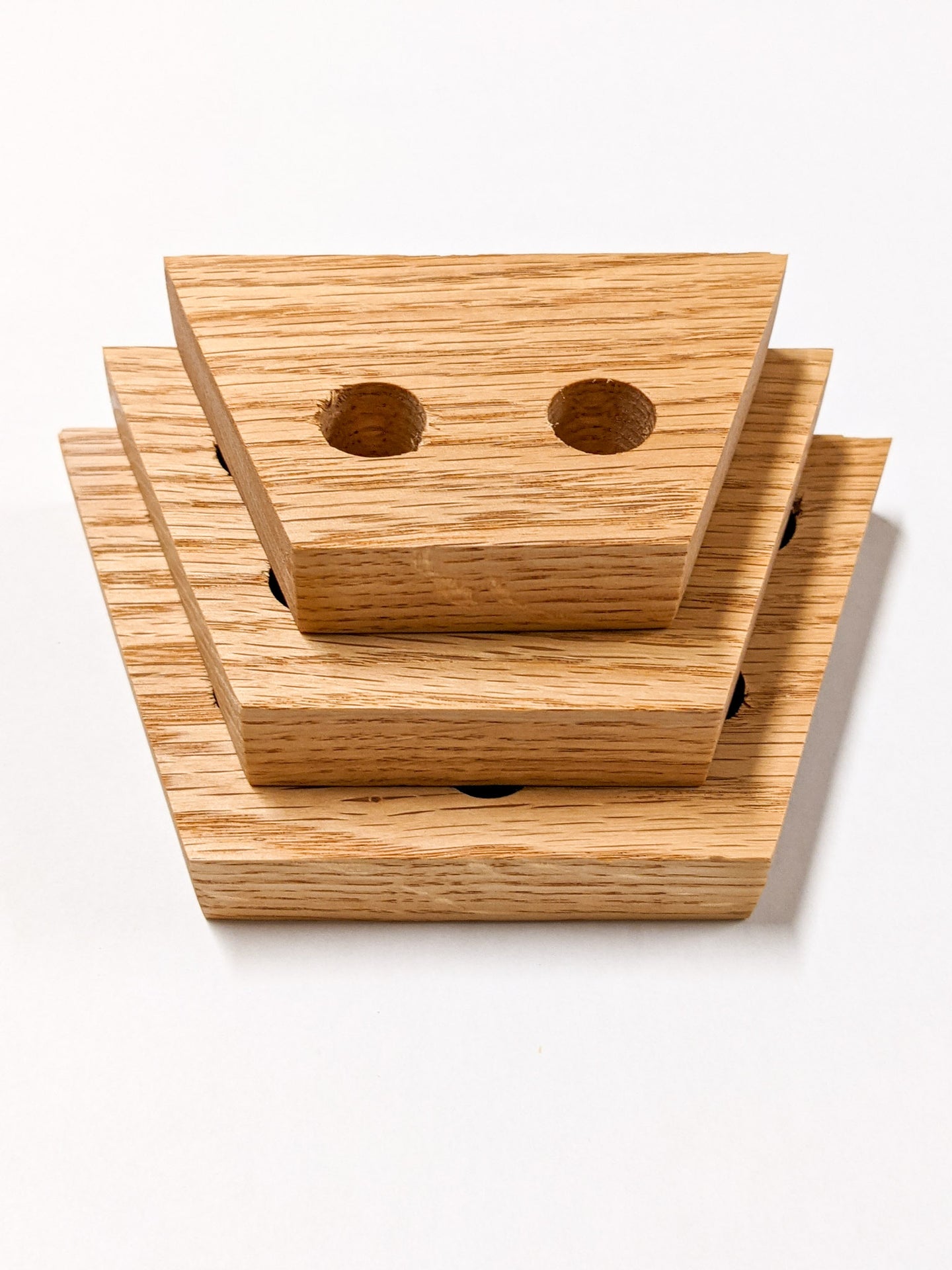 Regular price
Sale price
$37.99
Unit price
per
Sale
Sold out
Free shipping in US

Our handcrafted trapezoid propagation shelf is made from premium oak or mahogany and is easy to install.
Width Options
: 4", 5", or 6" on long side
Thickness
: 7/8"
Number of Stations per Shelf Size
:
4": 2 vase
5": 4 vases
6": 5 vases
Vase size
: 0.6" × 4"
Note
: shelf, vases, anchors, and screws included in purchase.
All orders ship free within the United States over a certain price point. Most orders require 1-2 weeks of processing time, as most orders are built to order. Orders usually arrive 3-5 days when shipped. Orders below that price point have a standard fee.

International orders have a standard charge. Most orders will arrive between 10-20 business days after 1-2 weeks of processing time.

See return & refund policy for details.
Share
View full details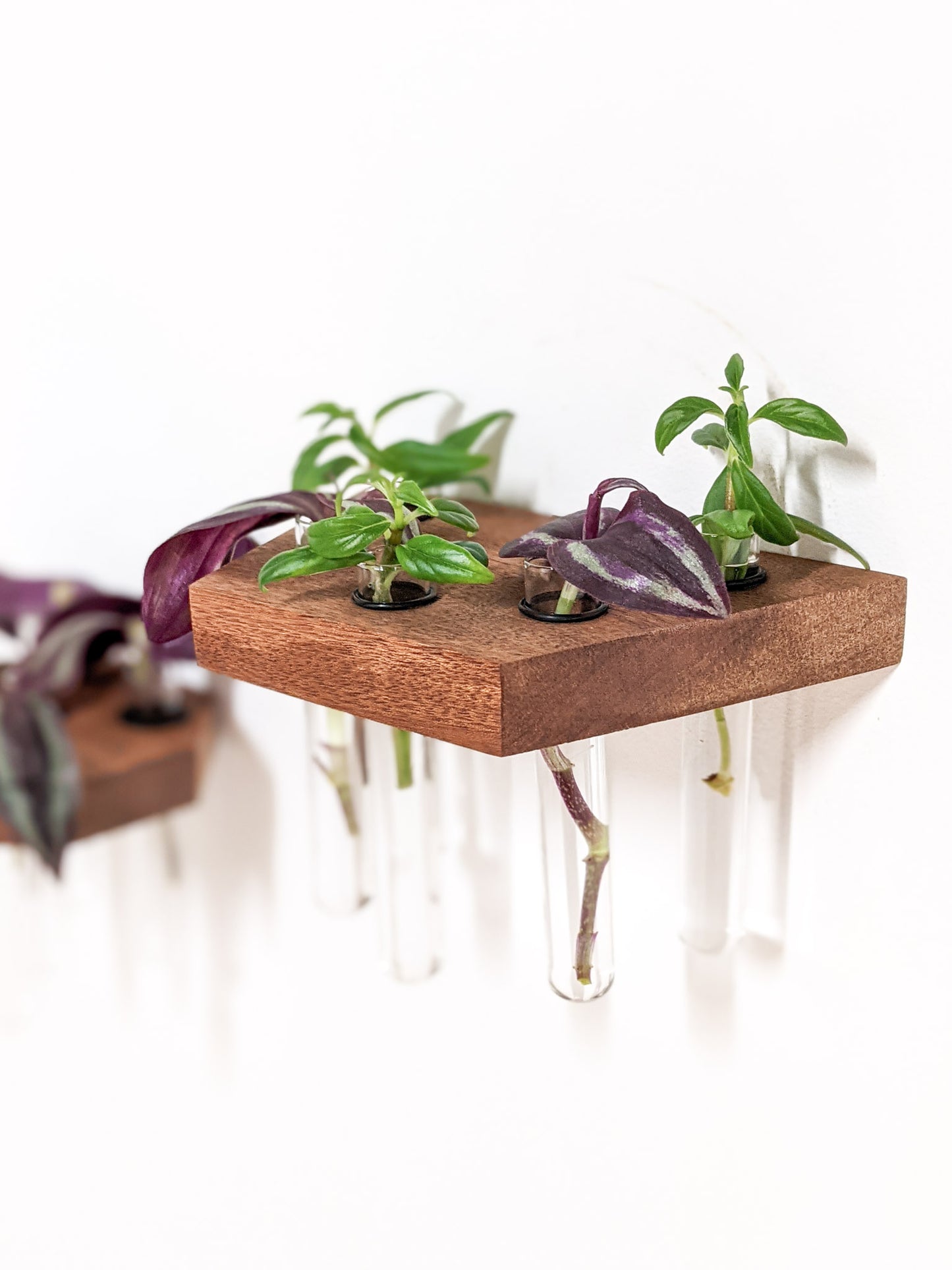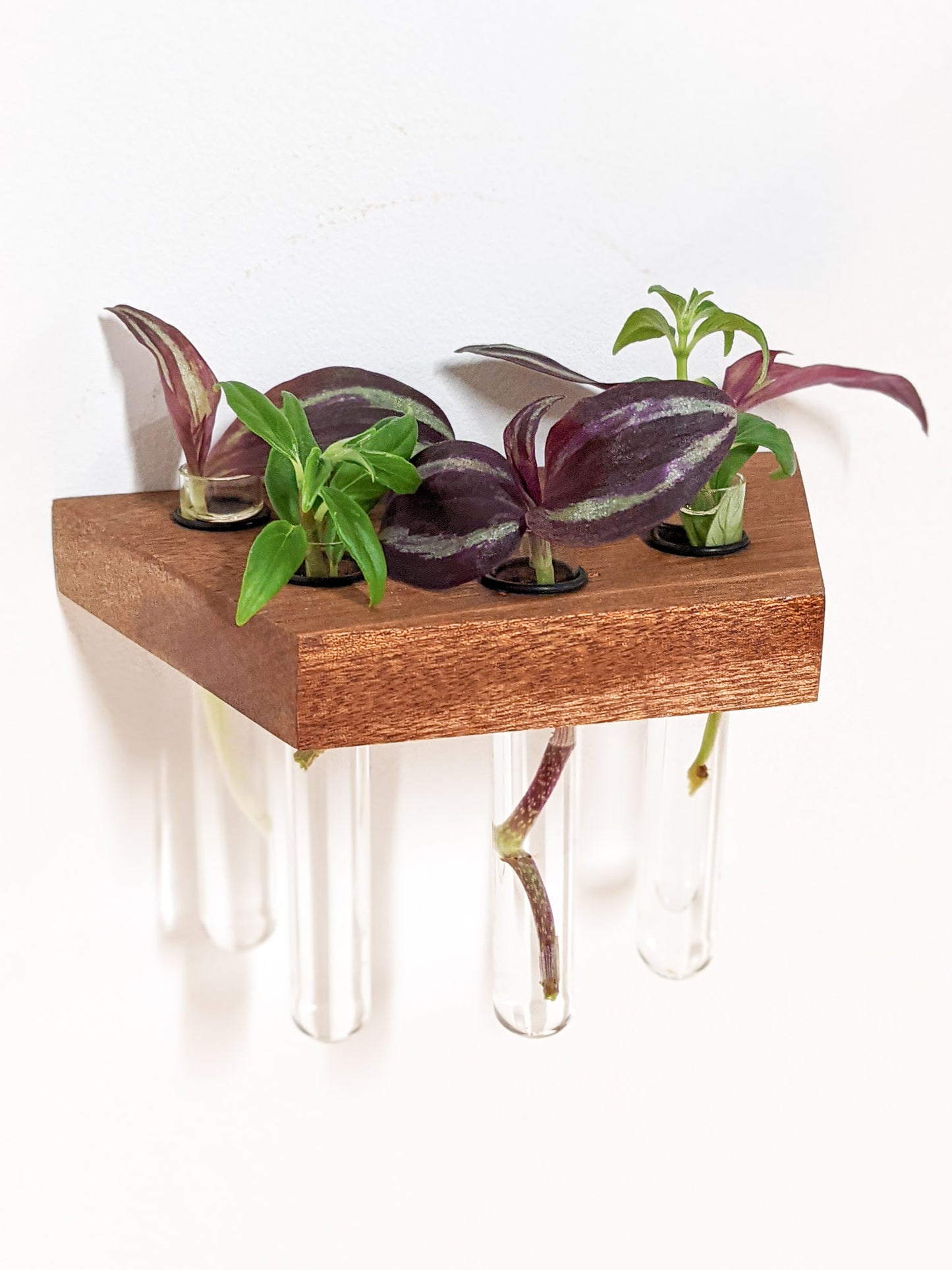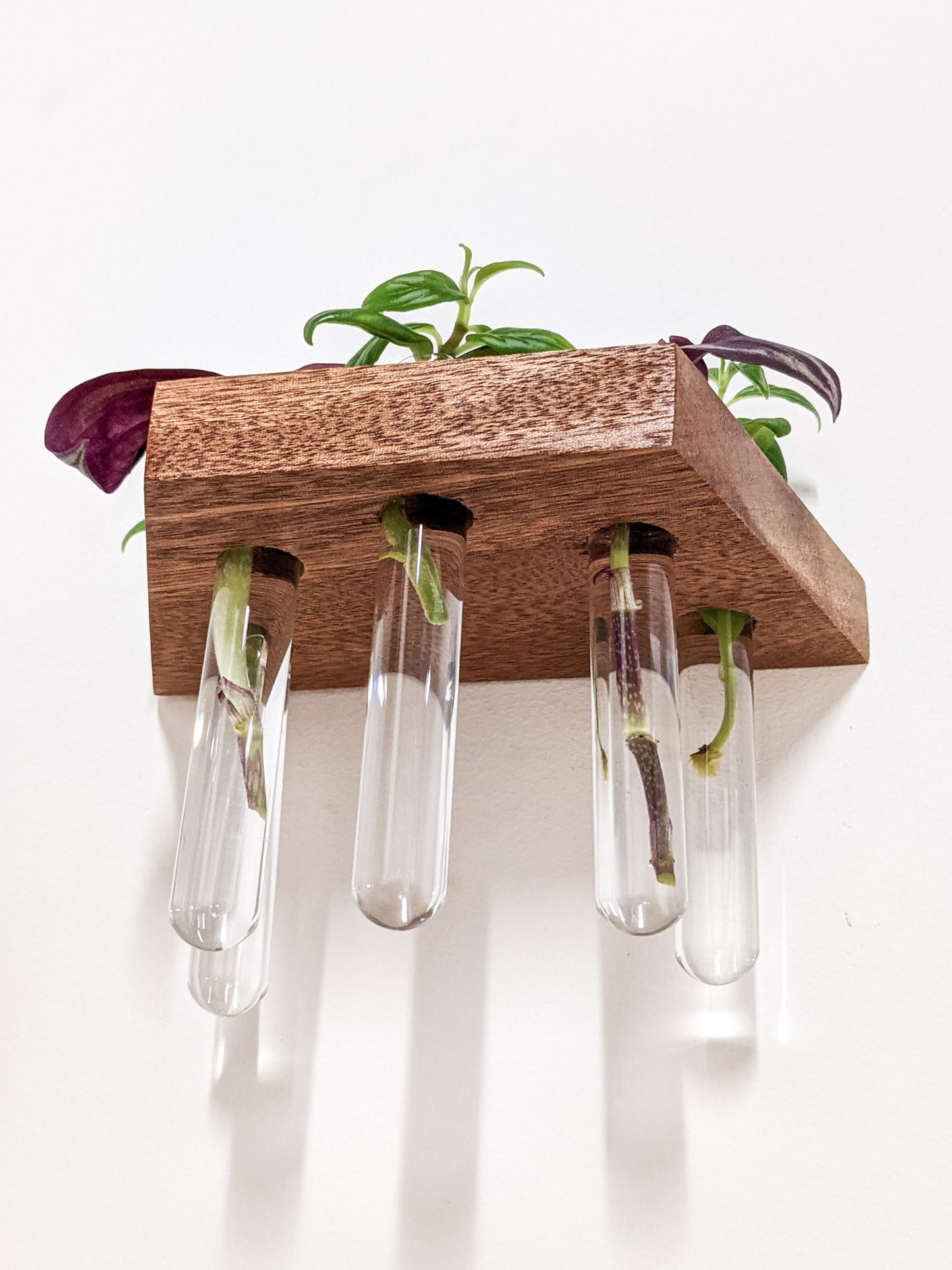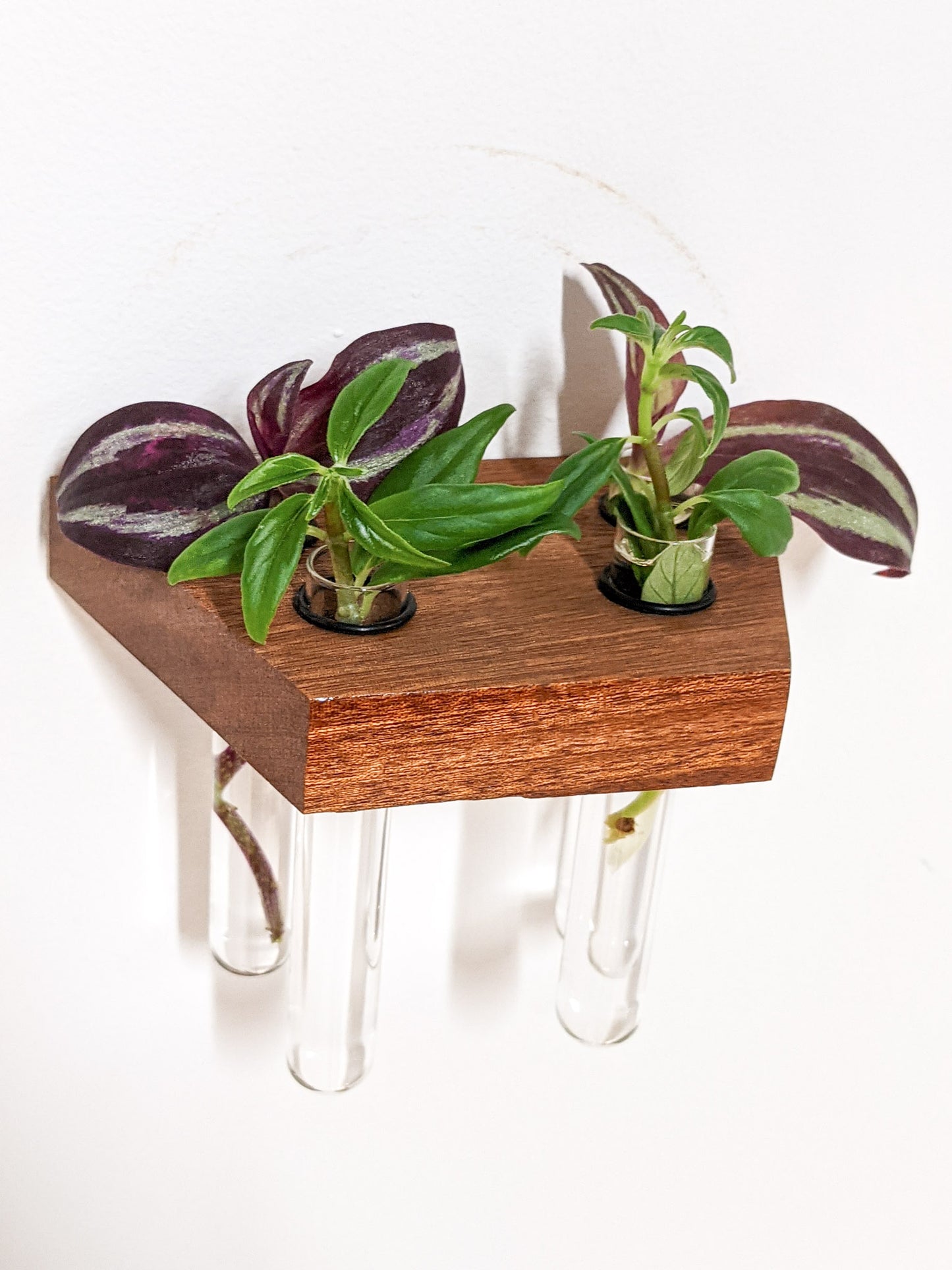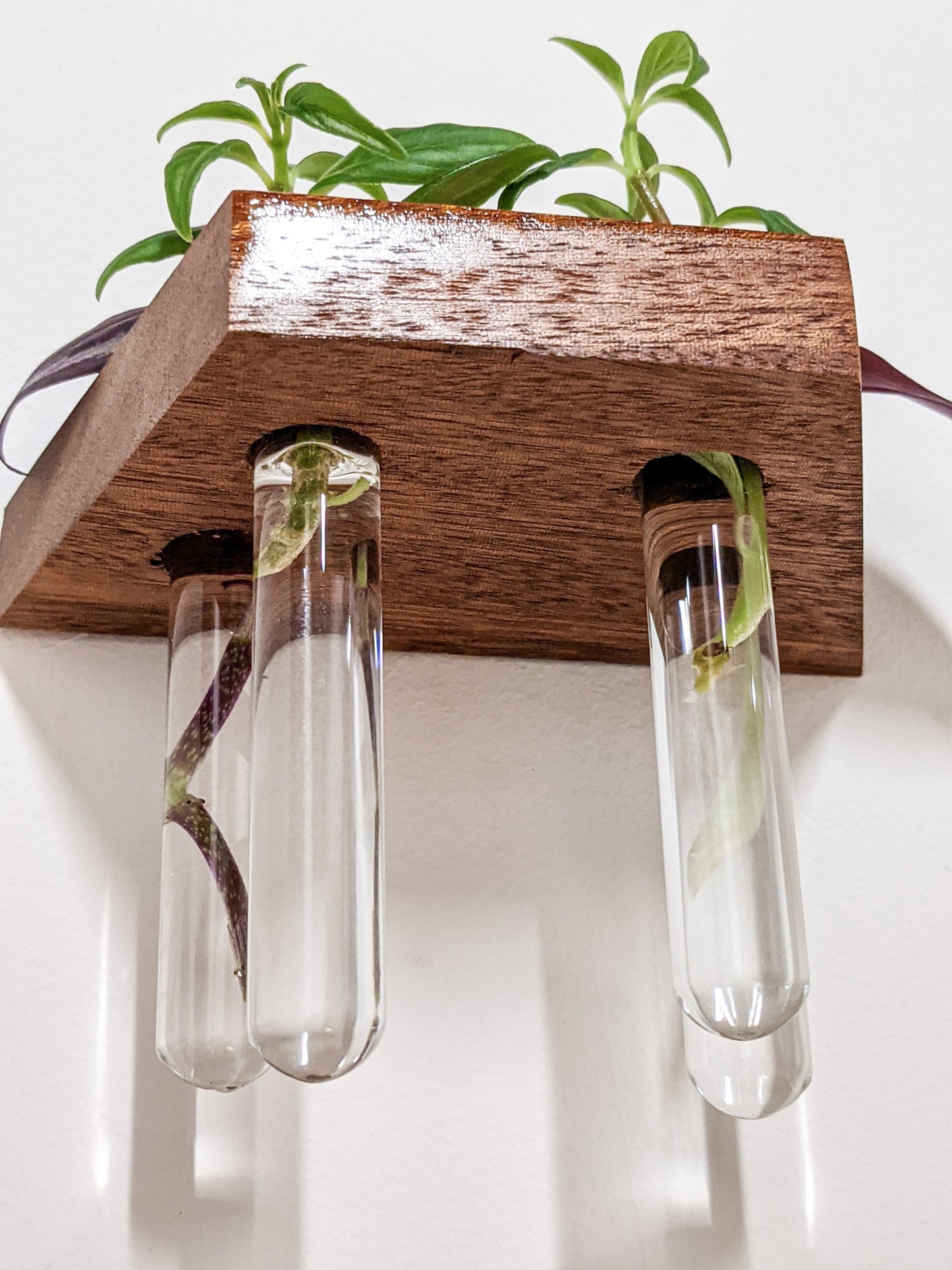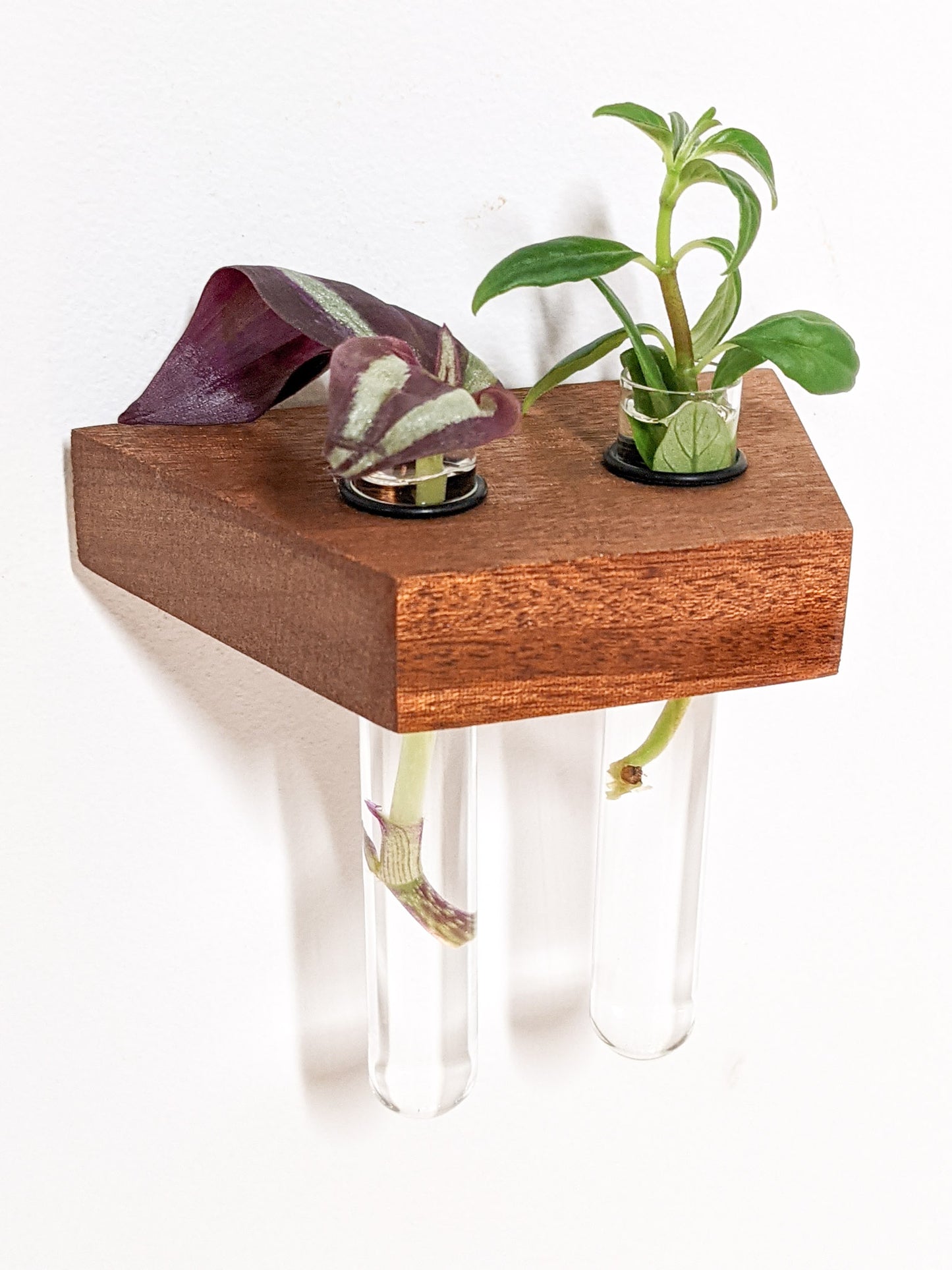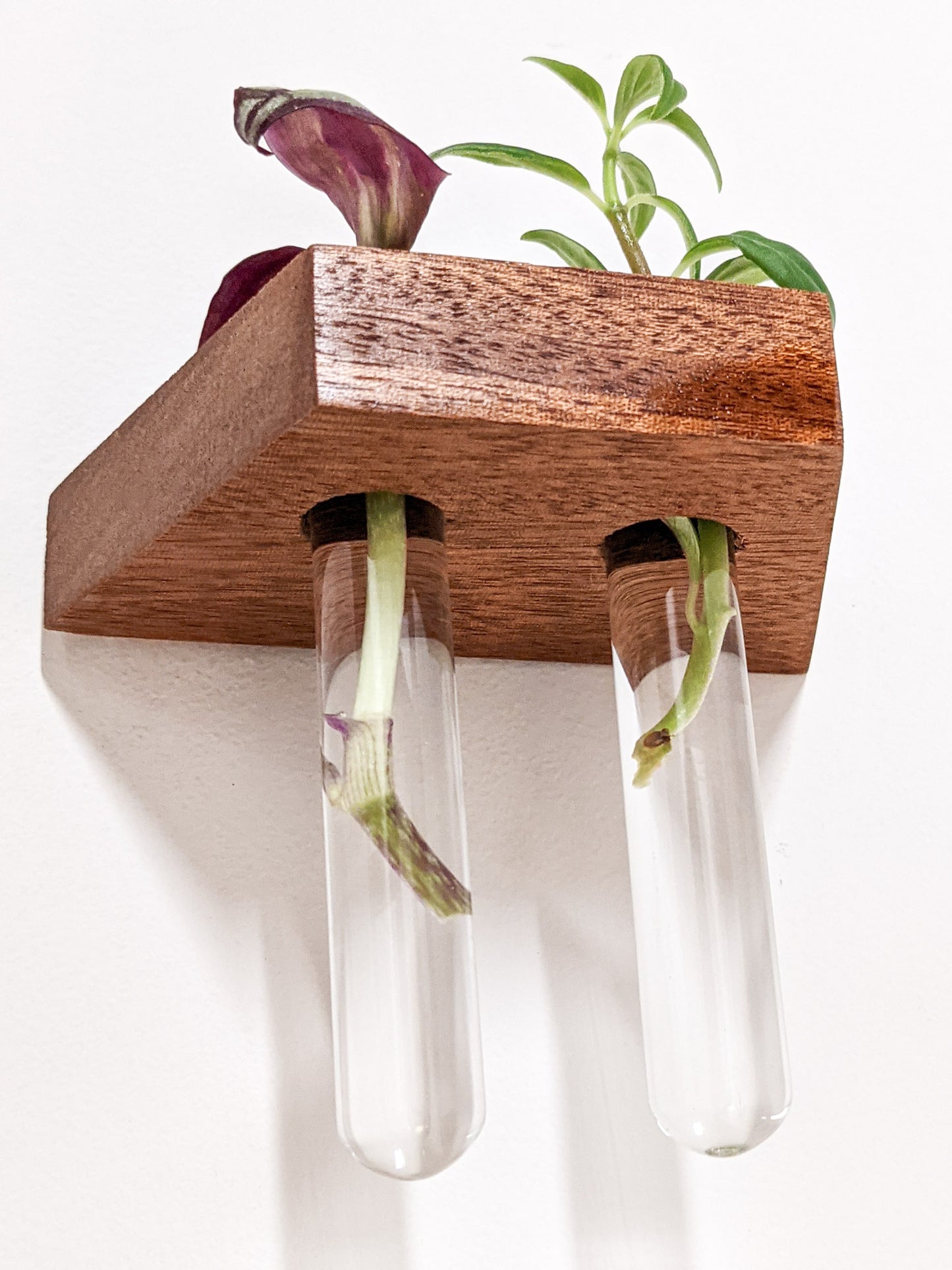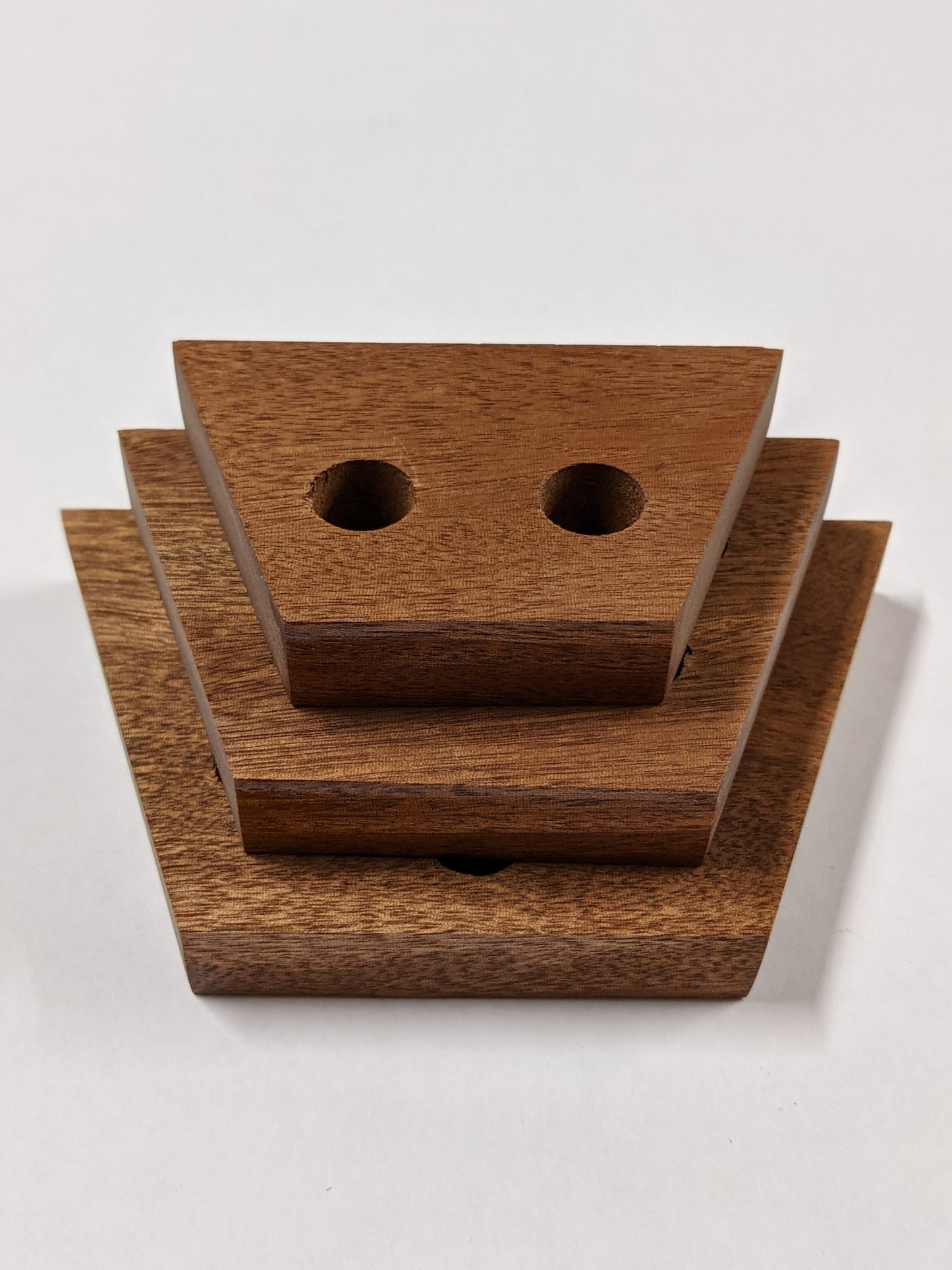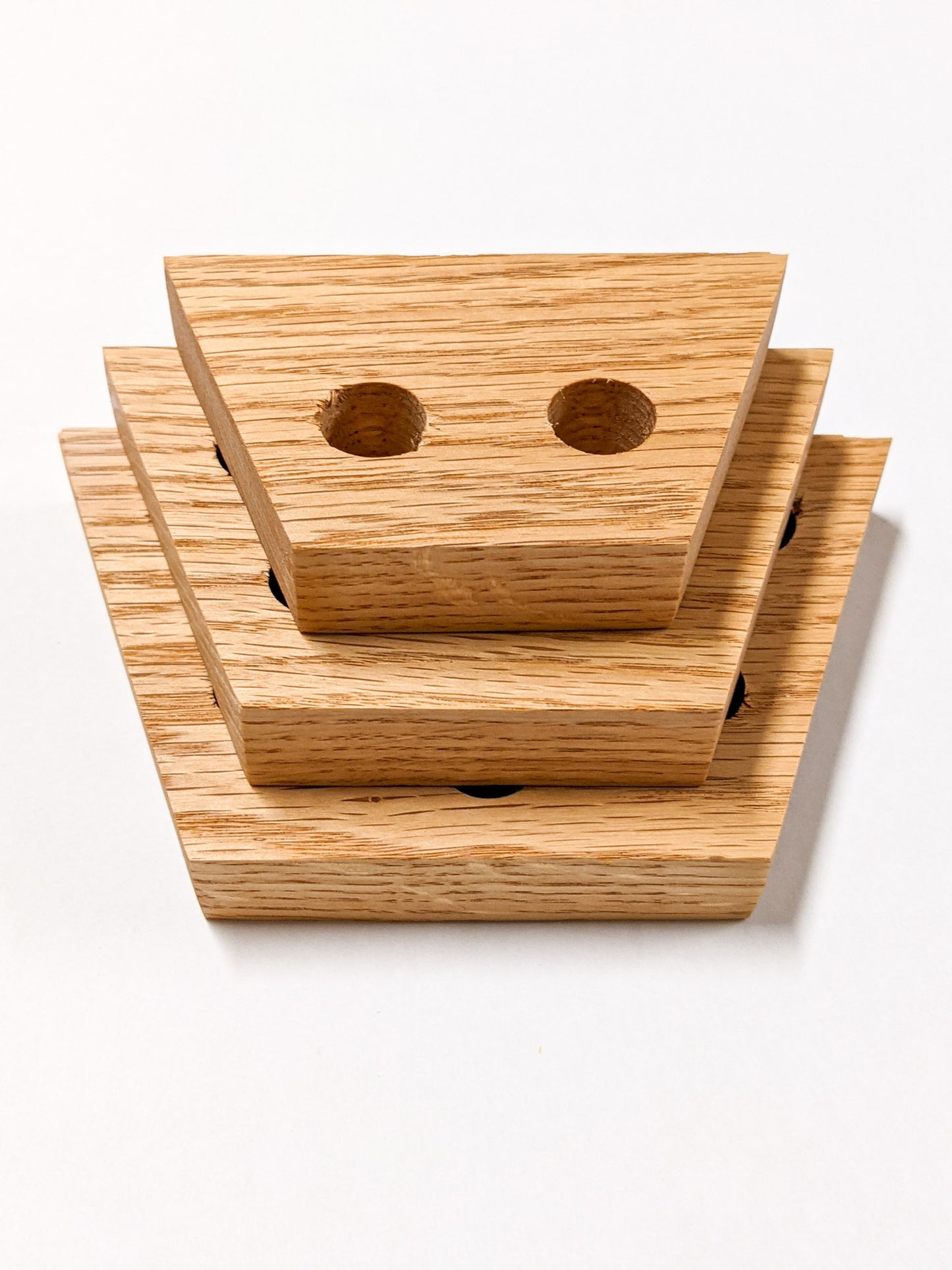 About this piece
Discover the epitome of elegance and functionality with our unique Trapezoid Propagation Shelf for Plant Cuttings. Meticulously crafted by our skilled woodworkers in Brooklyn, NY, this exceptional shelf is designed to showcase your green thumb in style.
Made from premium oak or mahogany wood, our distinguished trapezoid shelf boasts a sleek and modern design that effortlessly enhances any space. The clean beveled edges and smooth stable base creates a sophisticated foundation, allowing the natural beauty of the wood to shine. Each shelf is meticulously coated with luxurious Danish oil, accentuating the intricate patterns and textures of the wood, ensuring that every piece is a one-of-a-kind masterpiece.
The Trapezoid Propagation Shelf is available in three different sizes, providing the perfect fit for your specific needs. The individual test tube-style vases, elegantly integrated into the shelf, serve as ideal vessels for nurturing your plant cuttings, allowing them to flourish and thrive. Each glass vase securely hangs from the shelf, providing an optimal growing environment for your plants.
Whether you're a seasoned plant enthusiast or embarking on a new green journey, the Trapezoid Propagation Shelf for Plant Cuttings is the perfect addition to your home. With its unique design and effortless installation, you can quickly transform any space into a haven of lush, healthy plants.
Experience the art of plant propagation at its finest with our handcrafted Trapezoid Propagation Shelf.
Glass test tube vases are included in purchase.
Well made, and absolutely beautiful!